10 July 2015, Lagos – Despite warnings by the Department of Petroleum Resources, DPR, to marketers to desist from arbitrary pump price increase of fuel, a Nigerian National Petroleum Corporation, NNPC, outlet at Amuwo, Festac area of Lagos State is selling petrol at N100 per litre.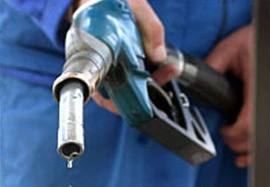 The NNPC outlet joined others, including Conoil, Oregun Road; Total, Amukoko Alaba; Mobil, Festac; Capital Oil, Ago, Olufemi Arowolo, Iyana-Iba and a host of others, which have stock of the scarce commodity, also sold above regulated price of N87 per litre.
These outlets are selling petrol at between N100 and N120 per litre, depending on the outlet and location.
The petroleum industry regulator, DPR, at an emergency stakeholders' meeting in Lagos on Wednesday, warned depot operators and marketers against arbitrary increase in the ex-depot and pump prices of petrol, by taking advantage of the current scarcity situation.
DPR had cautioned operators still engaged in the practice of selling petrol and kerosene above government stipulated prices as well as "those who engage in the acts of hoarding of these products to desist from it in the interest of the public, the economy and your petroleum business."
Acting Director, DPR, Mr. Danteni Ladan, who issued the warning, said that the regulator will no longer tolerate a situation where the supply of petrol was dictated by dealers and marketers' private interests to the detriment of the Nigerians.
He said DPR will sanction such operators, including the withdrawal of licence of any found selling above the recommended price prescribed by the Federal Government.
On PSF
He further said: "In the last few months, the nation has experienced epileptic supply of fuel, which has reflected in the sale of this product above official pump price. We have evidence to buttress this.
"We find this trend unacceptable given that marketers with whom we have constantly interacted have benefited from the Petroleum Support Fund, PSF.
"This PSF has enabled marketers to operate their businesses at a level that should guarantee constant and uninterrupted supply of products. Our interaction with you has been quite cordial and collaborative in ensuring uninterrupted supply of petroleum in particular to the Nigerian public at government-approved price."
However, NNPC's spokesman, Mr. Ohi Alegbe, neither picked his call nor responded to a text message to his phone line on the development. But the corporation's Retail Department promised to close down such outlets found selling above the prescribed pump price.
NNPC, MOMAN helpless
The Major Oil Marketers Association of Nigeria, MOMAN, said its members were doing their best to make the product available at the regulated price, but cannot monitor all activities in some outlets, particularly those in the outskirts.
Alegbe, responding to another text message on efforts being made to ease the scarcity situation, had asked oil marketers to support NNPC's efforts by also importing petroleum products, since allocations for third quarter had been approved.
He had asked: "Why are the marketers not bringing in products when they already have the third quarter allocations? They should not rely on NNPC's so-called little stock to go round.
"NNPC is only entitled to supply 50 percent of the products. The other 50 percent are meant to be supplied by oil marketers. Where is their supply?"
While calling on members of the public to refrain from panic buying, he said the corporation had petrol stock in its coastal depots in Port Harcourt, Warri, and Calabar, besides the stock it holds in the national strategic reserves.
MOMAN, while waiting on the Federal Government to fulfil its promise to pay oil marketers for their outstanding claims, also criticised Alegbe for his comments.
According to the MOMAN scribe, Mr. Obafemi Olawore, "Alegbe is not an importer and as such does not understand the dynamics of the market."
– Vanguard