15 July 2015, Abuja  – Electricity distribution companies or Discos in the country on Tuesday said it was becoming increasingly difficult for them to meet their operational payment obligations to the government.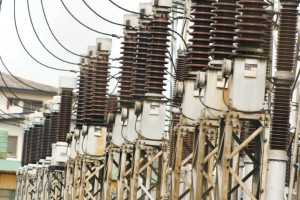 According to the power companies, the development has led to a halt in investments in electricity distribution assets.
Speaking on behalf of the firms during a meeting with the Federal Government in Abuja on Tuesday, a representative of Eko Electricity Distribution Company, Mr. Ernest Orji, urged the current administration to assist the firms in closing the gaps that were not envisaged when they were acquiring the power assets.
Orji, according to a statement issued by the Federal Ministry of Power, stated that "large investment in distribution network was still a mirage as the goal post keeps moving. It is scary, as many of us cannot meet payment obligations to the market operator."
Last week, The PUNCH reported that Discos had failed to pay to the government the outstanding amounts for capacity and energy invoiced them since February this year.
Responding to the concerns of the Discos, the Permanent Secretary, Federal Ministry of Power, Dr. Godknows Igali, stated that the new peak power generation was 4,545 megawatts, adding that the feat was made possible because security agencies were able to reduce the menace of vandalism of pipelines carrying gas to the various thermal plants.
– Punch