16 July 2015, Abuja – The trade volume between Nigeria and France has reached N1.1 trillion, the French Ambassador to Nigeria, Mr. Denys Gauer, has said.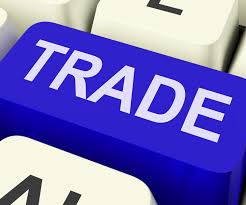 Gauer told the News Agency of Nigeria (NAN) in Abuja that Nigeria was France biggest trading partner in Africa.
The envoy explained that France exports to Nigeria worth N330 billion while Nigeria's export to France was in the region of N770 billion.
"Nigeria is France biggest trading partner Africa but this is mainly because of Nigeria's oil.
"The volume of our bilateral trading relations is around €5 billion. But French exports to Nigeria are only €1.5 million.
"That means our bilateral trade is quite unbalance and it is in favour of Nigeria because of the oil.
"About 97 per cent of what we are importing from Nigeria is oil and France is exporting to Nigeria mainly oil also but electronic products, pharmaceuticals, machines and electricity equipment", he said.
Gauer explained that there were many French companies now operating in Nigeria, adding that that France encouraged more of its companies to invest in Nigeria.
"We now have much more French companies present here. We are encouraging more French companies to come to Nigeria and also to establish more partnerships with Nigerian companies.
"We don't want our companies to invest only in exports but we are ready to engage into long-term partnerships with the Nigeria's private sector," the envoy told NAN.
– NAN
In this article