16 July 2015, Lagos – Infranet Energy Services, in partnership with the Nigerian electricity market and System Operator, has called for the development of a sustainable competitive wholesale electricity market.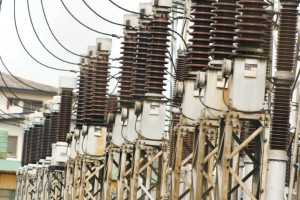 The stakeholders said the request was in line with the Nigerian Transitional Electricity Market Rules, which had been framed by the Market Operator to establish an electricity trading system that would guarantee an efficient, transparent and non-discriminatory market administration service for all participants.
This, Infranet Energy Services said on Monday, informed the organisation of a two-day workshop on 'Interpretation and Understanding of the Nigerian Transitional Electricity Market Rules,' to facilitate the development of a sustainable competitive wholesale electricity market.
The agenda of the workshop, it said in a statement, also included other key issues such as effective generation and distribution of electricity in Nigeria.
The Commercial Director, Infranet, Mr. Adewale Ogunbunfunmi, was quoted in the statement as saying that the performance of each Disco could be determined on how much leakage across the grid had been reduced to ensure maximum distribution of electricity to residential and commercial business consumers.
He said, "Most Nigerian Discos are unable to raise the required funding for capital projects from banks. An alternative source of funding capital projects is by revenue assurance. This involves the Disco partnering an energy procurement and construction firm and Original Equipment Manufacturer.
"These two parties would play a pivotal role of carrying installation of prepaid electricity metering to ensure revenue collection, repairing and updating the grid infrastructure – energy / grid meters and transformers. The increased collected revenue would then be shared between the Disco and the EPC and OEM to redeem the cost of the investment."
Ogunbunfunmi said the biggest challenge facing electricity distribution in Nigeria was limited power generation.
"Consequently, they are unable to distribute regular and constant supply to customers," he said.
One of the facilitators expected at the workshop is Dr. Stephen Labson, the Managing Director of slEconomics Pty Limited – a boutique economics consulting firm established in 2004 specialising in utilities and infrastructure and serving government and corporate clients in Africa, Asia and Australia.
Also, Mr. Uzoma Achinanya, the Managing Director of Emtech Energy Services Limited, an international consultancy services company with competencies in power generation, transmission, distribution, revenue cycle management, wholesale electricity trading and power sector reform, is expected among other facilitators.
– Punch