17 July 2015, Abuja – Nigeria has recorded a new peak in power generation at 4,656.4 megawatts. This comes less than two days after 4,545MW was recorded.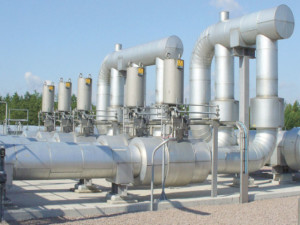 It was learnt that the rise in power generation in the past few days was due to the stability in the supply of gas to the electricity generation plants.
Our correspondent gathered that the rise in power generation was largely due to the decrease in pipelines vandalism, which, according to industry officials, was as a result of the massive deployment of security officers to protect the facilities.
Figures obtained from the Presidential Task Force on Power on Thursday showed that while the peak electricity generation was 4,656.4MW, energy generation was 4,111.16MW and energy sent out was put at 4,006.42MW.
Owners of the power firms, at a meeting with the Federal Government in Abuja on Tuesday, had commended themselves for the gradual stability experienced in the power sector in recent times.
The Permanent Secretary, Federal Ministry of Power, Dr. Godknows Igali, had stated that the country was now getting stable supply of electricity, adding that no system collapse had been recorded for a considerable period of time.
According to Igali, the feat was made possible because security agencies were able to reduce the menace of vandalism of pipelines carrying gas to the various thermal plants across the country.
Also, the Transmission Company of Nigeria stated that the new peak generation of 4,656.4MW of electricity was attained at 10pm on Wednesday.
The TCN management had on Monday announced the attainment of 4,545MW peak transmission in the national grid.
The previous record of peak power transmission was 4,517MW attained on December 23, 2012.
"Power generation and transmission have been above 4,000MW following improvements in gas supply to the generating stations as well as equipment/infrastructure upgrade and enhanced human capacity of the system operators. The TCN assures that it will continue to work at enhancing the capacity to transmit more quality power to the distribution companies," the company stated.
– Punch
In this article