…Urges govt to tackle vandalism, illegal refineries
Chuks Isiwu & Yemie Adeoye 16 September 2015, Sweetcrude, Lagos – The Shell Petroleum Development Company of Nigeria, SPDC, has restated its commitment to the clean up of Ogoniland in accordance with the recommendations of the UNEP Report.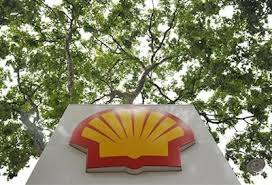 But it warned that a critical aspect of the UNEP report which emphasizes complete stoppage of pipeline vandalism and illegal refining of petroleum products in the area must be tackled by the Federal Government if the planned clean-up must succeed.
Making this known to newsmen in Lagos, SPDC's General Manager, External Relations, Mr. Igo Weli, said the company was greatly encouraged by the leadership shown by President Muhamadu Buhari in setting up governance structures for implementation of the UNEP report.
"We are greatly encouraged by the positive and constructive response from representatives of the community, Niger Delta NGOs and civil society. This is an important step forward and SPDC is determined to play its part in maintaining the momentum.
"However, as the UNEP report stated, treating the problem of environmental contamination within Ogoniland merely as a technical clean-up exercise will ultimately lead to failure. Ensuring long-term sustainability is a much bigger challenge – one that will require coordinated and collaborative action from all stakeholders.
 "This must include putting an end to the widespread pipeline sabotage, crude oil theft and illegal refining that are the main causes of environmental damage in Ogoniland and the wider Niger Delta today. Shell Companies in Nigeria will continue to be at the forefront engaging interested stakeholders and seeking sustainable innovative ways to resolve the problem," he said.
Weli noted that as part of SPDC's commitment to the clean-up, it has already accomplished 16 of the 22 operator-specific actions directed at it by the UNEP report.
He said five of the actions were currently ongoing while one is pending, identifying the pending one as its expected contribution to the $1 billion Ogoni Remediation Fund.
Weli disclosed also that in meeting the actions expected of it, 470 incidents had been documented along SPDC right of way in Ogoniland, of which 368 had been remediated, 32 at various stages of remediation while 70 were outstanding. 40 of the outstanding are in Bodo community, he said.
"We have also completed the physical verification of assets in Ogoniland covering delivery and flowlines, manifolds, flow stations, compressor stations, gas plants and burrow pits.
In this article