17 September 2015, Lagos –  The Permanent Secretary, Ministry of Power, Dr. Godknows Igali, has said that prior to privatisation, the growth of the country's power sector was constrained by the budget, which did not make adequate provisions for power-related projects.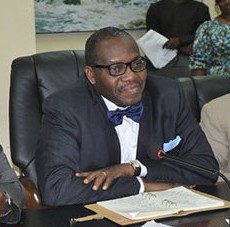 He said government officials in the sector then had very limited funds to work with given the enormity of work to be done.
According to him, the challenge was mainly responsible for the poor number of engineers serving in the sector prior to the unbundling of the power industry.
Igali revealed this at the fourth graduation ceremony of the National Power Training Institute of Nigeria Graduate Skill Development Programme in partnership with Sahara Group and the Taraba State Government in Lagos.
He said, "Before the privatisation of the power sector, government officials were constrained by the budget. For over a decade, the Power Holding Company of Nigeria could not employ engineers."
Igali, therefore, explained that with the current scenario in the sector, private investor could go ahead and borrow if available funds at their disposal could not drive their programmes.
Also speaking on the current power generation capacity of the national grid, he said power distribution companies were delaying the wheeling of 5,000 megawatts, which the country currently has capacity to generate.
He said the Ministry is in talks with the companies to see how they can boost their network capacity to carry the load.
"Right now, Nigeria can do 5,000MW, except for distribution. But I am talking to distribution companies to get prepared," he said.
He said following the sector's privatisation, the Transmission Company of Nigeria had already employed 1,000 engineers, while other players employed 2,000 engineers; making a total of 3,000 engineers.
"More than 15 months of the privatisation, we have solved teething problems of the sector," he said.
Also speaking, the Managing Director, Sahara Power Group, Mr. Kola Adesina, said the firm was working towards achieving generation of 10,000 megawatts in Africa within the next 10 years through a combination of expansion projects, offshore acquisitions and investment in renewable energy.
Sahara Power Group comprises Egbin Power Plc, Ikeja Electric and First Independent Power Limited.
He said the target was in line with the organisation's commitment to tackling the power conundrum with a new approach that is being driven by impeccable work ethics in the group's entities.
"Sahara Power Group companies are operating under a new paradigm shift that has seen a resurgence of the values of good governance, integrity, discipline and expertise. The legacy and new staff have embraced this new approach to work, often going the extra mile learn and do more in the pursuit of creating to value."
In this article