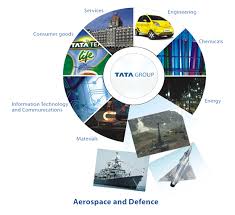 *Say past corruption held back investment in country
Oscarline Onwuemenyi
18 September 2015, Sweetcrude, Abuja – Managing Director of India's Tata Power, a subsidiary of one the conglomerate, Tata Group, Mr. Anil Sardana has said the present administration's renewed fight against corruption may have rekindled interest in investment in the country.
Sardana, who worked formerly as a Director at the World Bank, promised that Tata Power would consider making a substantial investment in the energy sector, if the business environment is made conducive for foreign investors to come in and invest.
He said, "You can be rest assured that Tata Power will come in leaps and bounds to contribute their quota towards Nigeria's energy sector, which at this moment is not where it is supposed to be."
According to Sardana, "Nigeria remains a very huge market with great potentials for investment. Just set your systems right and the whole world will be on their knees begging to invest.
"Nigeria is an energy surplus country, you can call the shots. Nigeria can be the biggest hub for energy. It is today the largest oil and gas producing country in Africa. There is no reason if you get your house in order, why the country cannot be an export hub to its neighbours.
"It is one of the countries in West Africa that our Tata Power is beaming our searchlight on and we are very keen as to what happens with the policy direction of the new President Muhammadu Buhari administration.
"With your election and transition from one government to another, we are waiting to see how things get done on the ground. At the moment, the reason why we have management and technical advisers in Nigeria studying trends, is that we want to see how development unfolds." Sardana said.
He further observed that at present, it has what he called structured contracts with the Lagos government and a few private entities.
He disclosed that the reason why the company has not made capital investments is that they are curiously waiting to see if the change is for good and permanent. "Nigeria is blessed with so much of gas, coal; so much of petrol and Nigeria has enormous energy potential to export these to other African countries."
Sardana blamed the prevalence of lawlessness, corruption, policy inconsistencies, and insecurity in Nigeria for its decision to hold back making investment in the country's power sector.
But the firm said it welcomes the current fight against corruption being pursued by President Muhammadu Buhari's administration and says its success could persuade a change of heart at Tata in the future.
He regretted that in the past, whenever the company made efforts to enter Nigeria, several factors, including lawlessness, policy inconsistency, corruption and insecurity constituted a stumbling block.
Asked if ten years of conducive business climate would be enough for any investor to make meaningful investment in Nigeria, he said, "Let me not put numbers or timelines, let us not jump the gun on this. I think it is wrong without sitting on a particular plan, to predict numbers. But if ten years is what the global investment community is certain would be a period of economic and political stability in your country, forget about Tata.
"I can assure you, many, many companies including Tata Power will come to Nigeria. You need to plan to say what flow and direction power will go. What volume can we export to other countries to earn high foreign exchange."
"This is because when I worked in the World Bank in the past, I had Nigeria as my geography and I personally have a lot of friends including chief executives of distribution companies in the country."
He added, "The world will come and invest in Nigeria, just give us stability and you will see us there. If the political system becomes predictable, it means regulation will become predicable, the risk is gone and the second issue is encouraging a political system that scares potential foreign investors."
In this article