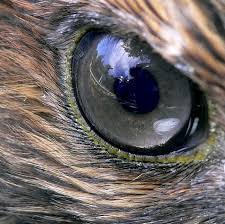 18 September 2015, Lagos – In a bid to tackle crude oil theft and bring it to a conclusive stop, the Nigerian Navy, NN, said on Thursday it has acquired Israel-installed mass civil surveillance system known as Falcon Eye.
This system, it said, would enable it monitor and track suspected crude oil thieves and other sea criminals within the country's territorial waters.
Speaking at the inaugural lecture of officers' long course organised by the Nigerian Naval Ship (NNS) QUORRA, former Flag Officer Commanding Western Naval Command, Rear Admiral Francis Akpan (rtd.) , said the system would assist in monitoring, tracking and collating maritime activities to protect national interest.
He also said the Falcon Eye system would enable the force monitor the movement of vessels within the country's territorial waters and the Gulf of Guinea and enable them also to track such vessels and ultimately arrest them.
Speaking in the capacity of a guest lecturer at the ceremony, Akpan also said that the system would analyze and share information with stakeholders to enable them have a better understanding of maritime security issues.
Stressing that maritime security is the responsibility of major stakeholders within the maritime community, he said, "the Falcon Eye will provide a centre where the activities within the exclusive economic zone would be monitored.
"Those who contravene such laws would be identified and the agency that is responsible to ensure that those who act with impunity are sanctioned would be in a position to act immediately."
He said Nigeria Navy must champion the cause of maritime safety and security because it has the institution to do so, adding that the navy must drive the process of partnering with every other member of the maritime community in other to achieve maritime security.
*Chiemelie Ezeobi – Thisday
In this article