…Says past corrupt govts held back investment in country
 Oscarline Onwuemenyi 23 September 2015, Sweetcrude, Abuja –  Managing Director of India's Tata Power, a subsidiary of the conglomerate, Tata Group, Mr. Anil Sardana, has said the current government's anti-corruption stance has rekindled his company's interest in investment in the country.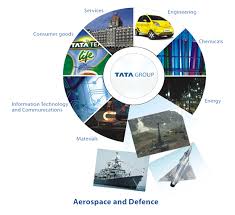 Sardana, a former director at the World Bank, promised that Tata Power would consider making a substantial investment in the energy sector, if the business environment is made conducive for foreign investors to come in and invest.
He said, "You can be rest assured that Tata Power will come in leaps and bounds to contribute their quota towards Nigeria's energy sector, which at this moment is not where it is supposed to be."
According to Sardana, "Nigeria remains a very huge market with great potentials for investment. Just set your systems right and the whole world will be on their knees begging to invest.
"Nigeria is an energy surplus country, you can call the shots. Nigeria can be the biggest hub for energy. It is today the largest oil and gas producing country in Africa. There is no reason if you get your house in order, why the country cannot be an export hub to its neighbours.
"It is one of the countries in West Africa that our Tata Power is beaming our searchlight  on and we are very keen as to what happens with the policy direction of the new President Muhammadu Buhari administration.
He stated that at present, his company maintains what he called structured contracts with the Lagos government and a few private entities.
He disclosed that the reason why the company has not made capital investments is that they are curiously waiting to see if the change (of government) is for good and permanent. "Nigeria is blessed with so much of gas, coal; so much of petrol and Nigeria has enormous energy potential to export these to other African countries."
Sardana blamed the prevalence of lawlessness, corruption, policy inconsistencies, and insecurity in Nigeria for its decision to hold back making investment in the country's power sector.
In this article