23 September 2015, Sweetcrude, Abuja –  Nigeria's crude oil may enjoy a resurgence in the United States as many analysts believe it is well suited to meet a current gap in the market created by lower production of shale oil.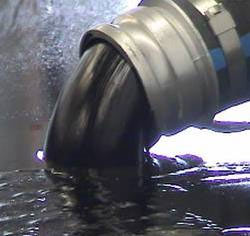 SweetcrudeReports had reported last week that Nigerian crude appears to be enjoying a little respite lately as the Brent/WTI crude futures' spread narrows, and arbitrage opportunities are beginning to open up for Nigerian crude to head trans-Atlantic, with a few cargoes said to be heading to US refineries, trading sources said.
Two Nigerian grades, including at least two cargoes of flagship crude Qua Iboe as well as Bonga, were heading to US east coast refineries as well potentially down to the US Gulf Coast, traders said.
Nigerian crude oil differentials were stable last week, with traders saying demand from Europe and the United States has offset weaker demand from Asian buyers.
Traders said that purchases of Nigerian oil for October from the United States were at significantly higher levels than for earlier months.
Nigeria's state oil company raised its official selling price for Bonny Light to dated Brent plus 60 cents and Qua Iboe to dated Brent plus 94 cents.
Traders were waiting to gauge whether demand for November-loading Angolan cargoes would be any better than that for October.
Differentials for October fell due to a sharp drop in demand from China. Qua Iboe was notionally valued at dated Brent plus $1.20, in line with last week Tuesday.
More than 15 cargoes of Nigerian crude for October loading are still available, one trader estimated.
A tender from Indian refiner IOC was expected to be announced last Thursday, though traders had not heard the result.
Uruguay's ANCAP bought a cargo of Bonny Light from Shell, one trader said.
In this article