25 September 2015, News Wires – Africa-focused oil and gas explorer FAR Limited has announced that it has entered into a farm-in option agreement with a subsidiary of Trace Atlantic Oil Ltd for the Djiffere block offshore Senegal.
Under the agreement, FAR has the option to earn a 75 percent working interest in the Djiffere block by drilling an exploration well before July 31, 2018. The block is adjacent to FAR's Rufisque, Sangomar and Sangomar Deep blocks that contain the SNE- 1 and FAN-1 oil discoveries.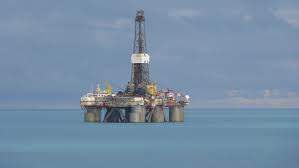 FAR's Managing Director Cath Norman commented in a company statement: "This option agreement provides FAR with access to exciting new acreage offshore Senegal adjacent to our existing blocks and with increased exposure to the shelf trend prospectivity confirmed by the SNE discovery.
With a large 75 percent equity position in Djiffere, FAR is well positioned to build its acreage position in this highly prospective emerging petroleum province". FAR has awarded Polarcus a contract to undertake a 3D seismic survey in the Western part of the Djiffere block.
The survey, which will evaluate the shelf trend potential within the Djiffere block, is expected to be completed during this month as an extension of the current ongoing 3D seismic survey being conducted by FAR and its Senegal joint venture partners over the RSSD blocks. FAR estimates that its 3D survey in Djiffere will cost $1.1 million.
In this article