25 September 2015, Lagos – Sahara Power Group, comprising Egbin Power Plc, Ikeja Electric and First Independent Power Limited, has restated its commitment to improved generation and supply of electricity in Nigeria.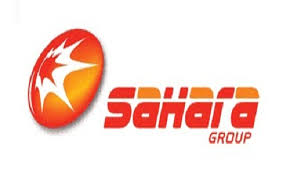 Managing Director Sahara Power Group, Mr. Kola Adesina said the company targets to achieve 10,000 megawatts in 10 years, in line with the organisation's commitment to tackle the power conundrum with a new approach that is being driven by impeccable work ethics in the Group's entities.
"Sahara Power Group companies are operating under a new paradigm shift that has seen a resurgence of the values of good governance, integrity, discipline and expertise. The legacy and new staff have embraced this new approach to work, often going the extra mile learn and do more in the pursuit of creating to value. This is a development that has played a key role in the recent increase in power supply across the nation," he said.
Adesina who spoke at the 4th graduation ceremony of the graduate skills development Programme of the National Power Training Institute of Nigeria (NAPTIN) said the organisation was quite hopeful that the 10,000mw target would be achieved given "a stable regulatory environment, resolution of all the complexities in the sector and capacity to utilise the increased generation."
"We are currently generating about 1,200mw in Egbin Power Plc which is responsible for one quarter of total power generation in Nigeria. We are ramping up capacity in Port Harcourt and would also explore opportunities for possible acquisition of power generation assets outside Nigeria. Our main focus for now is Nigeria, where we are laying the foundation for a major transformation in the sector in partnership with KEPCO, the globally renowned power group."