01 October 2015, Lagos – The attainment of affordable energy through investments in alternative sources will enhance socio-economic growth in rural communities across the globe by 2030, going by the speculations of the Sahara Group.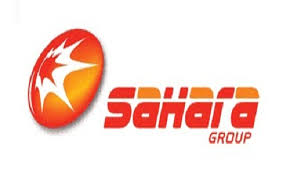 The Executive Director, Sahara Group, Mr. Tonye Cole, disclosed this at a meeting dedicated to the Sustainable Development Goals (SDGs) during the ongoing 70th United Nations (UN) General Assembly in New York.
Cole, who represented Sahara Group – a leading African Energy, Power and Infrastructure Conglomerate – on the Advisory Board of the Sustainable Development Goals Fund (SDG-F), told delegates that governments in developing nations needed to explore more partnership platforms with the private sector in the quest for alternative energy sources.
"Substantial investments are required to achieve affordable and sustainable energy in developing nations. Wind and solar energy are possible options that can be harnessed in rural communities where consumption is relatively low. With the right strategy and unwavering commitment from all stakeholders, we will be setting solid foundations for deploying alternative energy sources to transform lives and small businesses for disadvantaged communities across the globe," Cole explained.
He said governments and power companies needed to collaborate on sensitizing the populace on the value chain of the power sector to ensure support for policies as well as address incidences of energy losses and theft that disrupt energy availability in developing nations.
Delegates at the meeting were unanimous in urging the development of location specific action plans as the world seeks to achieve SDG -seven. World Bank President, Kim, said following its collaboration with the UN on the Millennium Development Goals (MDGs), the World Bank was excited about SDG 7 and further partnership with the Private Sector in a bid to ensure universal access to affordable, reliable and modern energy for all by 2030.
ADB President, Adesina, urged African nations to take ownership of the process of taking affordable energy to rural communities, adding that his tenure at the ADB would focus on promoting sustainability and maximum impact for all interventions midwifed by the institution.