04 October 2015, Lagos – The Managing Director/Chief Executive Officer, Abuja Electricity Distribution Company, Mr. Neil Croucher, in this interview with OKECHUKWU NNODIM, outlines reasons for the recent marginal rise in power generation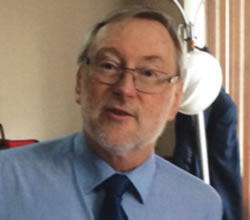 The country has experienced some level of improvement in power generation and supply in the past two months. What actually changed?
A number of factors contributed to this. We are probably delivering now about 30 per cent more power to customers than we did a few months back. So it is a correct observation that things have improved.
One of the reasons responsible for the improvement is clearly the improvement on the hydro situation. Water flowing to the dams has resolved the shortage that we used to experience in previous years.
The other reason is improvement in gas supply to power generation plants. We understand that a number of reasons account for that including the improvement in the securitisation of the pipelines as well as the improvement in the flow of funding through the supply gas supply chain.
These are some of the reasons on the generation side. But I believe too that we have started to see the benefits of the activities of the new investors both at the generation and distribution levels.
As you know we took over the companies on the 1st of November 2013 and there has been a lot of behind the scene activities in improving the businesses and laying foundation for the future.
In what ways are the Discos working to sustain this and also improve on it?
We know that Nigeria needs to grow its power generation hugely in the coming years. Having less than 5,000 Megawatts for a population of 170 million when compared to other countries is well short of where when need to be.
From our side as a distribution company, we want to be in a position where we will be able to take what is being offered us as generation grows and deliver it to our customers. At this time, we do load-shedding and we only get about 60 per cent of what our customers need.
There are some bottlenecks in the system; bottlenecks in our interface with the Transmission Company of Nigeria, but we are certainly putting efforts to ensure that we can stay ahead of the game in terms of being able to receive generation.
We do know that we have pockets of problems in areas where we have insufficient capacity and we are prioritising these to an extent. So if you look at what we have done in the first year, a lot of our early focus was on improving our billing, vending and information systems. But we've also been really solving all the failed equipment.
Going by the recent development, will it be right to say that the Discos are now comfortable with the privatisation exercise?
We have always believed in the privatisation programme. On the world scale, it is a very bold programme. We believe it is well thought out and generally well handled and managed. But being such a huge programme, definitely there would be ups and downs and some problems encountered along the way.
However, we believe there's no turning back. It has to work and we have reached a point of no return and we are confident that this will be a successful programme. Can you imagine a Nigeria with 60,000MW and with continuous power being delivered to customers? The growth impact on Nigeria's economy will be huge. It is something we should aspire to have, but it will take some years to get there, for it is a process not an event.
Meanwhile, I think there were some expectations about how quickly all of these would be achieved. There are perceptions that the process is faltering in the first two years, but I don't believe that is the case. I think the first two years have been characterised by a lot of preparatory work, getting the foundation properly established and I believe the real benefits will now start to flow over the coming months and years.
There were concerns by some Discos in the past. For instance, Yola Disco declared force majuere recently and some others had threatened to do same. Could you please talk about this?
With Yola, it was a special case and a bit different to what other Discos experienced. I believe it is quite some of the bumps on the road that we experience in the business. However, you are actually right. There were a number of Discos who did give notice of a force majeure event but I believe that the manner in which the government has been addressing that issue has been totally appropriate.
The vice president himself has given wonderful guidelines and I'm very confident that this one bump in the road will be smoothened out and the process can't fail. The Discos had felt that we had deviated from what was originally intended and presented in the information memorandum that was given to bidders and we have deviated from the transaction agreements. And we felt that we needed to realign the process, but I believe government's reaction has been totally appropriate and I am confident that if we are not back on course yet, we will be back on course within a matter of days.
Metering has continued to be an issue in this business. Do you think Discos are truly committed to metering their customers?
This issue comes up a number of times and I can very confidently speak on behalf of Abuja Disco. I believe that the Discos are totally committed to installing meters.
In some reports you hear the Discos don't want to meter because they want to fleece customers with crazy bills. That is absolutely not the case, particularly in our case. We see it as a business imperative that we have to get meters to all our customers.
In addition, we believe it is a right of every customer to be accurately metered for the power that they consume. To expand on this, the majority of our complaints are around estimated bills. We also know that the willingness of customers to pay is directly related to whether they have meters or not.
We can see that the areas where we have very high losses are the areas where we have very low levels of metering. So there is a direct correlation between losses that we experience and whether customers have meters or not. Therefore it is a clear business imperative to get meters to customers.
It is also true that the rollout of meters has not really taken off to any great extent yet. And I think our situation is similar to other Discos and it is largely because we needed to prepare the groundwork. We could not just roll out hundreds of thousands of meters without the platforms or foundations being in place. And the foundations are the billing, vending and management systems around such an aggressive metering rollout.
We have seen examples, not only in this country but around the world, of massive metering rollout programmes which were not properly managed. And they have led to chaotic situations. Even some programmes in Nigeria where there were supposedly rapid rollout of meters, we have seen evidence that where the customer previously have been directly connected to our network, this meter that was supposed to be installed was simply put on a shelf. The customer will therefore take the billing system because it was presumed now that the customer was a prepaid meter which was never connected. So the customer continues to get electricity, no longer receives the bill and never vended.
These are the kind of problems that you can see if you don't have good management and information systems that you couple with massive rollout. So, in answer to your question, we are totally committed to rolling out meters because it is a business imperative and for us to bring losses down, the only way is to have the customers metered.
Customers complain of excessive bills. Are Discos aware of this and what are you doing about it?
We are aware of it. Now, there are three types of crazy bills. The first kind is where customers have a wrong perception of the electricity they are actually taking. We do get customers complaints, but when we physically go and look, we find often times that the bill may even be under-estimated.
One can understand that lay people won't have an understanding of what a kilowatt-hour or 100KWh represents and how much power to expect a three bedroom flat to be consuming. But when we check we find out that there are some of such cases.
The second kind of crazy bill which we have also seen is when the bill is hugely under what it is supposed to be. In the clean-up of our database, we picked up cases where a customer from inception, for many years, has been billed for possibly 30KWh per month. When we went to check, we find that in some cases it happened with customers in seven bedroom dwelling. More accurately, that customer should have been billed at 400 or 500KWh instead of the 30KWh that he or she gets. That's also a crazy bill, but of course, no such customer has ever complained to us that his bill is too low.
However, the third kind, which is the one you are really referring to, is the one where customers receive bills which are higher than their actual consumption. Now, we certainly have never and will never intentionally overbill a customer.
We are putting in place processes to ensure that such will never happen, and I can tell you that on a global level, we only bill for 80 per cent of the power that we actually have to purchase from the transmission company and the generators. The 20 per cent is technical and commercial losses and we check that on a monthly basis.
We have to also recognise that estimated billing is just an estimate and you will have customers who are overbilled in terms of their consumption. But you probably have an equal number that are under-billed in terms of the actual consumption. That is a problem with estimated billing and that is why we want to quickly move away from estimated billing and give meters to customers.
In this article