07 October 2015, Lagos—An Ikeja High Court has fixed November 17 to rule on the no-case submission filed by three oil marketers charged with N789.6 million fuel subsidy fraud.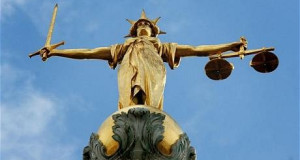 Justice Lateefa Okunnu fixed the date after hearing the submissions of their counsel, Prof. Alfred Kasumu (SAN), Mr. Abubakar Shamsudeen and Mr. Eubena Ahmedu and the counsel to the Economic and Financial Crimes Commission, Mr. Rotimi Jacobs (SAN).
The marketers; Adamu Maula, George Ogbonna and Emmanuel Morah are being prosecuted alongside their firms – Downstream Energy Sources Ltd. and Rocky Energy Ltd.
They were re-arraigned on April 1, 2014 on an amended 26-count charge  bordering on conspiracy, obtaining money by false pretences, forgery, uttering and use of false documents.
The EFCC alleged that the defendants did not import the 10,862 metric tonnes of petrol for which they received subsidy payment from the federal government.
However, their lawyers in the separate no-case submissions, urged the court to dismiss the charge for want of jurisdiction.
"The entire 26 counts against the applicants all relate to matters over which it is only the Federal High Court that had exclusive jurisdiction as provided in Section 251 (a)(g) (n) and (3) of the 1999 Constitution and Section 19 of the Admiralty Jurisdiction Act,2004.
"The entire evidence led by the prosecution and contents of the 26 counts amended information together with the extant laws, this honourable court lacks the jurisdiction to adjudicate on the information," they said.