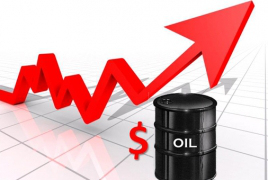 07 October 2015 – Crude oil futures rose further in thin Asian trade on Wednesday after breaking out of a month-long trading range on a forecast suggesting a global glut in supply may be easing.
Oil prices jumped more than $2 a barrel in the previous session with the global benchmark, Brent crude, closing above $50 a barrel for the first time in a month.
The contract rose 40 cents to $52.32 a barrel early on Wednesday, after settling up $2.67, or 5.4% on Tuesday. But the volume was low with Chinese traders on holiday for National Day holidays that last through Wednesday.
The West Texas Intermediate benchmark for US crude gained 74 cents to $49.27 a barrel. The contract rose $2.27, or 4.9%, on Tuesday.
Global oil demand is expected to increase by the most in six years as supply from non-Opec countries stalls, the US Energy Information Administration said in its Short Term Energy Outlook on Tuesday.
US production, which has surged in recent years and caused a roughly 50% decline in prices since June last year, is also starting to decline.
The slowdown in US output is giving heart to members of Opec, which has held production steady to force out more expensive producers, despite the pain to the finances of its members.
Opec secretary general Abdullah al-Badri told an industry conference in London on Tuesday that the market is improving, suggesting the grouping is unlikely to change its strategy of defending market share.
*Reuters