12 October 2015, Abuja – While the Economic and Financial Crimes Commission (EFCC) is arraigning some top government officials for misappropriation of public funds, the counsel to residents of Surulere and Mushin areas in a suit at  the Federal High Court in Lagos, Marcus Eyarhono, has urged that the anti-crime body to equally  prosecute officials of the electric power distribution company, which he alleged engage fraud.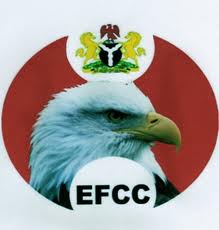 The Lagos-based lawyer stated this during the court case filed by residents of Itire-Ijesha community in Surulere and Mushin Local Government Areas against the Eko Electricity Distribution Company (EKEDC), Nigerian Electricity Regulatory Commission (NERC) and the Attorney General of the Federation.
This is as the plaintiffs expressed dissatisfaction and displeasure over estimated electricity billings and non-provision of analogue or pre-paid metre.
The counsel said: "EFCC goes about everyday looking for people to prosecute. But I tell you today, the first people in Nigeria who deserve prosecution are officials of the Power Distribution Company."
He maintained that even some officials of the EFCC are victims of this circumstance, adding: "So, why are they not taking steps to look into these areas? Why are they going about looking for people to prosecute when these people are just by their doorsteps?"
According to him, all his clients want is what is right. "How can they be over-billing people under this harsh economic condition? They should bill them according to consumption, provide them with meters, whether it is prepaid or not. We can read the metre ourselves."
Meanwhile, Itire-Ijesha community has accused the EKEDC of crazy bills over the years, non-reading of electricity consumption meters, non-provision of meters, adjustment of previous non-used consumption balance (during the road construction) and low or no power supply for years.
Speaking to THISDAY immediately after the hearing, the Community Chairman, Mr. Azeem Owe, decried that the defendants charged them fraudulently and among other offenses, harassed them.
"They come with their ladders and harass people without manners. They disconnect our wires. If I earn N150, 000 per annum and they bill me N15, 000 per month, how do I feed my children and pay their school fees? What about house rents? These people are milking us to the bone marrow and we expect justice," he exclaimed.
Therefore, while the protesters demonstrated within the court premises with placards calling on the government to their plight, Otunba Femi Okunyemi, who says he is one of the first occupants of the area, warned Nigerians against the distribution companies. "EKEDC is a failed agency," he said, adding that: "The company lies to us. All we want is justice."
However, the case has been adjourned to November 10.
In this article