13 October 2015, Lagos – The current smooth supply of Liquefied Petroleum Gas (LPG), popularly called cooking gas in the country may soon face some hitches following a directive by the Petroleum Products Pricing Regulating Agency (PPPRA) for the LPG off-takers to submit their pricing templates to the agency, THISDAY has learnt.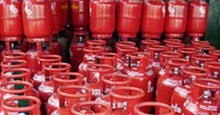 The price of LPG in Nigeria  is not regulated by the PPPRA and is supplied to the domestic market at the international market price by the Nigeria Liquefied Natural Gas (NLNG) Limited.
THISDAY's investigation showed that even though LPG is a by-product derived from the refining of crude oil, it is a deregulated product, and thus not under the purview of PPPRA, hence it is not captured in the pricing template of petroleum products in PPPRA's website.
LPG marketers have expressed concerns that PPPRA's incursion into the LPG market may be a strong indication of planned regulation of the LPG industry through the back-door.
Some of the marketers, who had received PPPRA directive, told THISDAY that the issue had heightened tension over the supply of the product whose market is yet to attain its full potential  in Nigeria.
Already , the  PPPRA, THISDAY learnt, had written letters to some LPG off-takers and plant owners requesting for full disclosure of their pricing template.