15 October 2015, Lagos – Nigeria's crude oil production has increased by 34,000 barrels per day (bpd) from the 1.865 million bpd in the month of August to 1.9 mbpd in September, according to the latest report of the Organisation of Petroleum Exporting Countries (OPEC).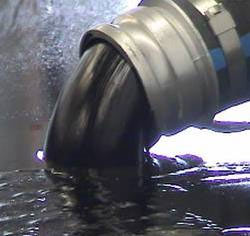 According to OPEC in the report released on Monday, total crude oil production from member countries increased by 0.11 mbpd to average 31.57 mbd in September.
Besides, the International Energy Administration (IEA), on Tuesday, expects global oil demand growth to slow from its five-year high of 1.8 mbpd in 2015 to 1.2 mbpd in 2016.
OPEC stated that oil output increased mostly in Nigeria, Iraq and United Arab Emirates, while production in Saudi Arabia showed the largest drop of 48 thousand barrels per day.
It noted that according to secondary sources, September OPEC crude oil production, not including Iraq, stood at 27.43 mbpd, an increase by 29 tbpd over the previous month.
OPEC forecast that demand for its oil in 2016 would be much higher than previously thought as its strategy of letting prices fall hits U.S. shale oil and other rival supplies, reducing a global surplus.
It predicted that the world would need 30.82 million barrels per day (bpd) from the group next year, up 510,000 bpd from the previous prediction.
Supply outside OPEC is expected to decline by 130,000 bpd in 2016, the report said, as output falls in the United States, the former Soviet Union, Africa, the Middle East and much of Europe.
"This should reduce the excess supply in the market and lead to higher demand for OPEC crude," OPEC said in the report, "resulting in more balanced oil market fundamentals".
With the higher demand it expects for OPEC crude in 2016, the report points to a 750,000 bpd supply surplus in the market next year if the group kept pumping at September's rate, down from 1.23 million bpd indicated in last month's report.
In the third quarter of 2016, demand for OPEC crude will rise to an average of 31.50 million bpd, OPEC predicted – similar to current output and leaving almost no surplus.
Meanwhile, IEA said that world oil supply held steady near 96.6 mbpd in September, as lower non-OPEC production was offset by a slight increase in OPEC crude.
According to IEA, non-OPEC accounted for just under 40 per cent of the 1.8 mbpd annual increase in total oil output.
It said that lower oil prices and steep spending curbs are expected to cut non-OPEC output by nearly 0.5 mbpd in 2016.
It stated: "OPEC crude supply rose by 90 0000 barrels per day (90 kbpd) in September to 31.72 mbpd as record Iraqi output more than offset a dip in Saudi supply. A slowdown in forecast demand growth and slightly higher non-OPEC supply lowers the 2016 "call" on OPEC by 0.2 mbpd from last month's Oil Market Report to 31.1 mbpd.