17 October 2015, News Wires – For the first time since America's shale boom began, the flow of natural gas from the nation's biggest reservoir is close to dropping below year-ago levels.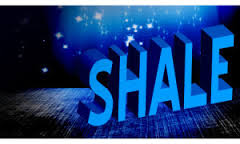 Output from the Marcellus basin in Pennsylvania and West Virginia is faltering as pipeline capacity fails to keep up with the surge in production. While space on Appalachian pipelines has more than doubled this year, it hasn't been enough to keep the flow moving freely, according to Bloomberg New Energy Finance.
That has some producers "choking back" the output from wells in the play, said Charles Blanchard, an analyst at BNEF in New York.
"They're saying it's not even worth it day to day to keep my wells online because I'm losing money on every molecule that I sell." Marcellus production has surged more than 14-fold in the past eight years. Now drillers are waiting on seven new Appalachian pipeline projects scheduled to enter service this quarter, with eight more scheduled for 2016, according to Range Resources Corp., a Fort Worth, Texas-based company active in the Marcellus.
Gas prices have tumbled 15 percent this year as mild weather limits demand and stockpiles approach a record. Without declining production and rising consumption by power plants, the price slump might have been even more pronounced.
Marcellus gas production may slip 1.3 percent in November to 15.892 billion cubic feet a day from October, compared with 15.699 billion a year earlier, according to the U.S. Energy Information Administration's monthly Drilling Productivity Report. Output is poised to drop for four straight months. Average gas production is still set to climb for the year, even as the dearth of pipelines keeps supply off the market.
And there's a chance it won't dip below 2014 levels. "We're on the cusp," Blanchard said. "But you have new pipelines coming in. Everyone hopes to finish these projects before the heating season in November."
In this article