17 October 2015, News Wires – The U.S. Securities and Exchange Commission (SEC) is expected to implement this month or in November rules on Title III of The Jumpstart Our Business Startups (JOBS Act) – which addresses crowdfunding platforms – that would allow non-accredited investors to invest in private offerings, including oil and gas drilling projects, for the first time in 80 years.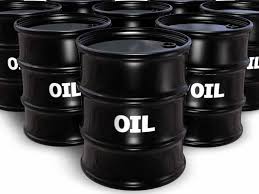 In preparation for these rules, the Financial Industry Regulatory Authority (FINRA) has proposed rules that would regulate crowdfunding platforms on a day-to-day basis, EnergyFunders CEO Philip Rascusin told Rigzone.
Rigzone spoke with Rascusin in June for a feature on crowdfunding and its potential for the oil and gas industry. Since that time,
Rascusin has seen a ton of interest from both accredited and non-accredited investors looking to invest in oil and gas projects.
Since that time, the company has raised $1.3 million online from accredited investors, and plenty of interest among non-accredited investors.
The projects available for investment through Energy Funders are primarily onshore, due to their lower capital expenditure requirements versus offshore, said Rascusin.
In discussions with all kinds of oil and gas dealmakers, Rascusin has heard of plenty of opportunities for investors to get enter projects, as low oil prices is prompting companies to look at writing down and liquidating assets.