Mkpoikana Udoma 22 October 2015, Sweetcrude, Port Harcourt – The Joint Military Task Force, JTF, operating in the Niger Delta, with the code name, Operation Pulo Shield, says it is carrying out a detailed investigation on the attack at Shell Petroleum Development Company of Nigeria, SPDC's, Kolo Creek Flow Station in Ogbia Local Government Area of Bayelsa State.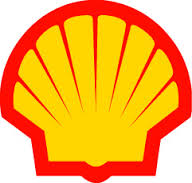 The attack on October 9, 2015, by suspected gunmen targeted a JTF sentry post at the flow station. It claimed the life of a Shell worker and led to loss of weapons by the JTF.
Coordinator, Joint Media Campaign Centre of the JTF, Lieutenant Colonel Isa Ado, said the JTF investigation is aimed at fishing out the culprits and preventing a recurrence.
According to him, "Following the attack, the Commander, Operation Pulo Shield, Maj. Gen. AG Okunlola visited the location for on-the-spot assessment.
"Eye witness account revealed that the gunmen riding in two black-coloured Jeeps opened fire at the checkpoint at about 05.30am, during which one staffer of the SPDC, Mr. Austin Igwe was hit by the attackers' bullet which led to his death.
"The Unit has been ordered to get the culprits apprehended and the arms carted away recovered."
Ado explained that efforts were  being intensified to contain the emerging security threats of armed attack and sundry crimes by unscrupulous elements in the Niger Delta.
He further gave assurance of the readiness ofOperation Pulo Shield to work with other security agencies to tackle any threat to peace and security in its area of responsibility, including Bayelsa State.