21 October 2015, Algiers — Ugandan President Yoweri Kaguta Museveni, has visited the oil refinery of Sidi R'zine (Algiers) which ensures the supply of petroleum products to ten provinces in the country.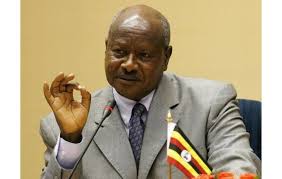 President Museveni and the delegation accompanying visited the main units of the refinery, in the presence of Energy Minister Salah Khebri.
Ugandan President received an explanation on the operation of this plant, commissioned in 1964 as well as information on the proposed extension.
Sidi R'zine refinery, which is undergoing rehabilitation and extension works, should increase its diesel production capacity from 737,000 tons currently to 1.18 million tons in 2016 and double the capacity of premium gasoline production. Besides, the fuel storage capacity of the refinery will be highly increased.
The host of Algeria ended his visit by signing the guest book of the oldest refinery in Algeria.
The Ugandan President Sunday began a four-day state visit to Algeria at the invitation of President of the Republic Abdelaziz Bouteflika.
Algerie Presse Service