21 October 2015, Lusaka – The Energy Regulation Board (ERB) has engaged government agencies to help conduct inspections on the Copperbelt where illegal fuel vending is on the increase.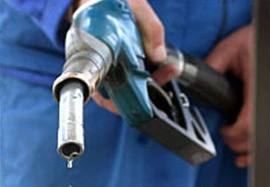 ERB public relations manager Kwali Mfune said the agencies engaged are the Zambia Police, Zambia Revenue Authority (ZRA) and the Drug-Enforcement Commission (DEC).
Ms Mfune said in a statement that the committee comprising the three institutions was expected to conduct inspections in areas prone to fuel vending on the Copperbelt.
She said collaborating with national security wings such as Zambia Police would help the board tackle the illegal fuel vending problem comprehensively.
Ms Mfune said the combined mandates of different security wings would help to combat the problem, particularly as regards arrests and prosecution of offenders.
The ERB Act did not provide the board with powers to arrest offenders, hence the need to engage the national security wings.
In this article