28 October 2015, Abuja – The House of Representatives, at plenary Wednesday, called for the restoration of power supply to communities at the Seme border area of Badagry, Lagos, where the residents have been without power supply for the last six years.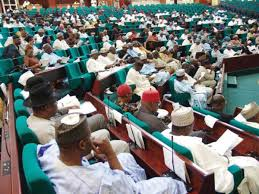 The plight of the residents was brought to the attention of the House by Hon. Bamgbose Joseph (Lagos APC) who decried the development in such a critical area to national economy.
"The Seme Border has been in complete blackout for about six years now, a situation that has led to an upsurge in criminal activities, particularly smuggling and a decline in economic ventures with attendant hardship on residents" he said.
He added that restoration of power supply to the communities will assist security agencies to confront smugglers and improve revenue collected from the border.
The House referred the matter to its  Committee on Power, and directed the National Electricity Regulatory Commission (NERC) to ensure that the Eko Electricity Distribution restores power to the area.
Meanwhile the House also mandated its committee on Works to liaise with the Federal Ministry of Works to ensure the speedy completion of the Owerri- Port Harcourt Express Road.