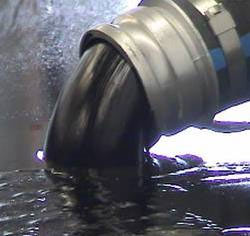 29 October 2015, Lagos – Around 19 million barrels of Nigerian crude oil for November loading are struggling to find buyers as Asian and Europe refiners have either started looking further ahead or turned to closer and increasingly cheaper crude oil grades.
Traders said the surplus cargoes of Nigerian crude oil were slow to clear on Tuesday but Angolan crudes fared better because of patronage by Chinese buyers.
"The outlook for Nigeria is not fantastic," one trader told Reuters. "Demand has slowed down massively."
The United States, which had been a keen buyer in recent weeks, is now turning cold on West African grades.
"September and October were the peak arbitrage months," one trader said of the Africa to United States flow. "There's been a drop off in the (crude) we're seeing go to the U.S.