29 October 2015, Windhoek – Vivo Energy Namibia, the distributor and marketer of Shell products, launched the new Diesel Extra 50 in Namibia on Saturday.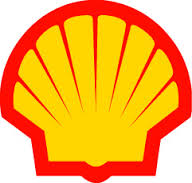 The launch was held in the park in Tacoma Street near the headquarters of Vivo Energy and the ribbon cutting ceremony was preceded by a march down Independence Avenue.
Light and heavy duty vehicle drivers will now receive more benefits from fuelling up at Shell with the newly launched Shell Diesel Extra 50. The new fuel, along with all its new benefits comes at no extra cost to consumers.
At the launch, the managing director of Vivo Energy Namibia said, "Fuel is a major cost across all household and business budgets in Namibia so we have made sure that our customers will not pay a cent extra for this premium product. They will pay the same competitive price at the Shell fuel pump as they have been for regular diesel fuel."
The Shell Diesel 50 is suitable for use in all diesel vehicles. The fuel contains a strong detergent which offers better protection than previous diesel products. Its exclusive formulation is designed to assist in preventing the build up of deposits in the injector nozzles so fuel spray is more effective, forming a protective layer around engine parts against corrosion and also providing anti-foaming properties which allows for a more efficient fill up.
Also speaking at the event, deputy minister of Mines and Energy Kornelia Shilunga said, "I am happy to note that with the launch of this product, consumers will get more benefits from filling up with Shell Diesel Extra 50, at the same price. Shell Diesel Extra 50 is a regular priced fuel designed to maintain engine performance and protect the engine and fuel systems, therefore helping drivers to reduce their usage and maintenance costs."
In this article