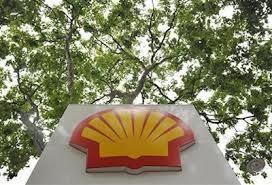 Oscarline Onwuemenyi
24 June 2016, Sweetcrude, Abuja – Nigeria's declining gas market may soon see a boost if Shell Petroleum Development Company (SPDC) makes good it's planned increased investment in the sector.
Speaking to journalist recently at the company's media presentation of its 2015 briefing notes, Chairman of Shell Companies in Nigeria and Managing Director of SPDC, Mr. Osagie Okunbor, said that part of the company's plan is to build a prominent presence in Nigeria's gas markets by completing two on-going gas projects.
"Also the strategy says we want to invest a lot on gas. Gas for domestic consumption and gas to power our industries, we think that is absolutely very important," Osagie said.
The Shell executive maintained that the company is developing strategies that will enhance gas both for domestic use and for power for industries.
He noted, "I will consider myself quite successful by the time I finished in this role and I see that we have done substantially well in this area, improved our presence in gas to feed industries and power.
"I think we have not done enough in this area and this one area we can improve."
Shell operates a joint venture partnership with Nigerian National Petroleum Corporation (NNPC) and ExxonMobil in Nigeria's LNG where it has about 26 interest. The company's Afam VI power plant contributed about 14 percent of Nigeria's grid-connected electricity in 2015 according to the company's briefing notes.
Shell Nigeria Gas Limited (SNG) was incorporated in 1998 by Nigeria's chief oil company to supply natural gas through 125 kilometers of pipelines to 87 industrial customers within the Agbara/Ota (Ogun state), Aba industrial areas (Abia State) and Rivers state.
Price of liquefied petroleum gas (LPG) popularly called cooking gas has soared by 45 percent recently on the back of scarcity of the product. Nigeria is ranked lowest in sub-Saharan Africa in per capita usage of LPG, consuming 1.1kg compared with Ghana at 3.0kg; South Africa consumes 5.5kg; while Morocco consumes 44kg per capita.
In this article