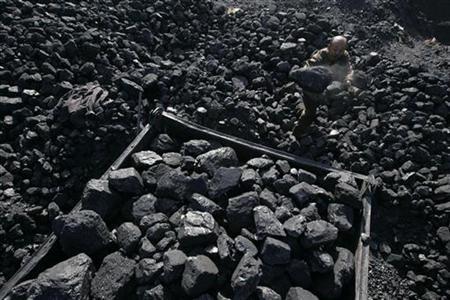 20 January 2018, News Wires – China's thermal coal prices hit their highest levels at 650 yuan ($101.02) a tonne this week, fuelled by concerns over tight supplies and robust demand at utilities amid frigid weather.
Coal consumption at big coal-fired power plants has surged after Beijing softened its restrictions on coal burning and resumed some utilities to ensure heating in households in northern China
Inventory at major utilities and ports are picking up in the recent weeks, but remain at a relatively low level
Analysts and traders expect coal supplies to be tight as Chinese New Year will kick in by mid-Feb when miners typically halt work for at least half a month
Some leading state-run coal miners tried to cool down the market after cutting spot prices by 10-15 yuan a tonne.
China's spot coal benchmark, Bohai-Rim Steam-Coal Price Index (BSPI), was at 591 yuan a tonne as of Wednesday, down 1 yuan a tonne compared with the previous week
"The impact of big coal miners lowering spot prices is limited. Prices will continue to rise as long as demand from utilities remain strong," said a Zhengzhou-based coal trader
The state regulator, State-Owned Asset Supervision and Administration Commission, vowed on Wednesday to cut 10 million tonnes of coal capacity at state-owned coal enterprises in 2018.