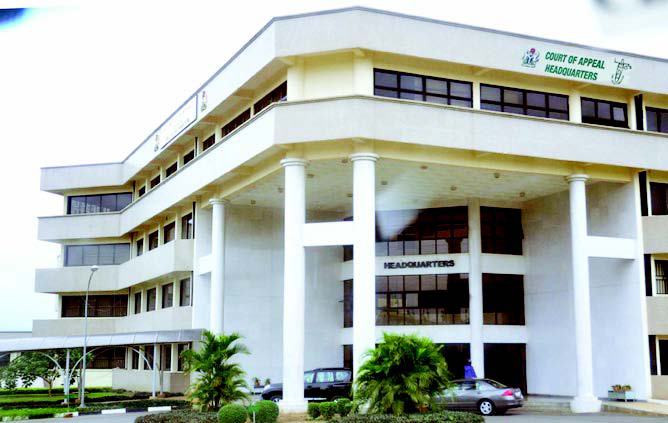 OpeOluwani Akintayo
28 January 2018, Sweetcrude, Abuja — The Appeal Court Abuja has described the continuous attempt by the Minister of Mines & Steel Development, Kayode Fayemi, to frustrate a specific and clear Order of the Supreme Court to execute its judgment as time wasting, saying it "will not allow that."
In the ruling by the Appeal Court, Abuja, on Tuesday, Justice A. D. Yahaya, said: the behavior exhibited so far by the minister and Bureau of Public Enterprise, is to waste the time of the Court on its ruling on the Aluminum Smelter Company of Nigeria, ALSCON, Ikot Abasi, eventually removing all orders that restrained the Federal Government from enforcing the July 6, 2012, order of the Supreme Court in favour of BFI Group.
Last Sunday, Fayemi through his spokesperson, Olayinka Oyebode, had announced the signing of the "renewed Share Purchase Agreement, SPA" with UC RUSAL barely 48 hours before a scheduled ruling of the court in an appeal filed by Dayson Holdings Limited.
However, the Appeal Court criticised the move as a continued attempt to frustrate the enforcement of the Supreme Court order for the takeover of Aluminium Smelter Company of Nigeria, ALSCON, Ikot Abasi by BPE.
In announcing the new agreement with the Russians, the Minister's spokesperson said the "agreement ends a decade of legal tussle with BFI Group", the Nigerian-American consortium declared the winner of the bid for ALSCON in 2004 by National Council on Privatisation, NCP.
Upon learning of the new agreement, BFI Group threatened to challenge the new deal.
Dayson, which was used by the Russians to bid for ALSCON in 2004, had filed an appeal to restrain BFI Group from demanding the enforcement of September 30, 2014, Federal High Court, Abuja judgment on ALSCON.
In the ruling, Justice Abdukadir Abdu-Kafarat had ordered BPE to "fully enforce and give effect to the meaning and intendment of the Judgment of the Supreme Court dated 6th July 2012 by signing and executing forthwith the [February 13, 2013] mutually agreed Share Purchase Agreement."
The court further asked BPE to "forthwith take full control and possession of ALSCON from anybody, including UC RUSAL et al. and prepare same for handover/transfer to (BFI Group)."
After the notice of appeal on July 10, 2015, Dayson abandoned the case until November 5, 2017, with a request to reactivate the appeal, barely three days before the ruling in another case by BFI Group seeking $2.8 billion compensation against UC RUSAL.
BFI Group accused the Russians of 'tortuous interference' in its contractual relations with BPE, as well as "conspiracy to defraud, unfair competition and interference in prospective business advantage in the acquisition of ALSCON."
Fayemi's announcement came as a shock to many in particular because the case is still awaiting judgment in court.
The court said Fayemi's move to sign the agreement appears to be in defiance of July 6, 2012, Supreme Court "order of specific performance" to the BPE on how to resolve the intractable ownership tussle for the plant.
In this article