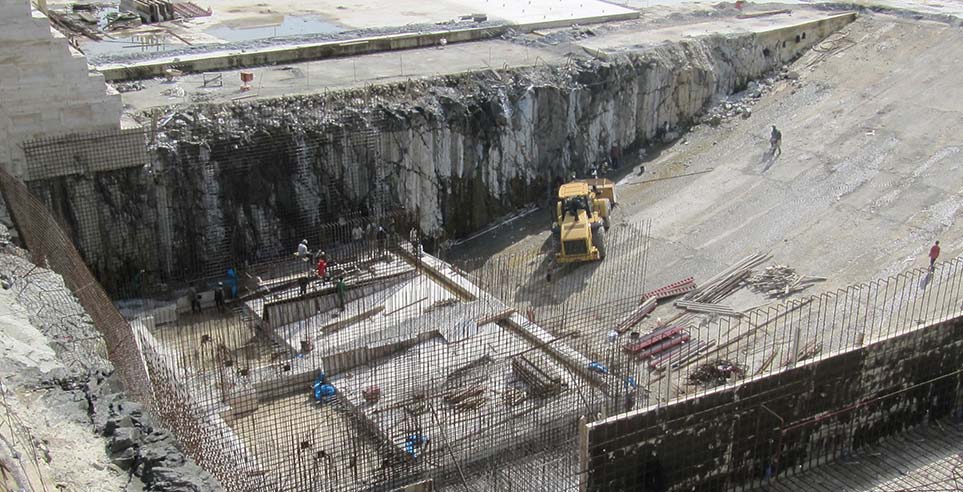 Princewill Demian
31 January 2017, Sweetcrude, Abuja – The Federal government plans to start building a $5.8 billion hydropower plant in the eastern Mambila region this year after it agrees on loan terms with China's Export-Import Bank.
The Minister for Power, Works and Housing, Mr. Babatunde Fashola told reporters that the Chinese lender would finance 85 percent of the cost while the Nigerian government would finance the rest.
He said, "We hope to break ground this year if we can conclude the financing. Contracts are in place. We are good to go."
The minister said that China Civil Engineering Corporation will build the 3,050-megawatt hydropower plant over five years, and the facility will include four dams measuring 50 meters (164 feet) to 150 meters high, and 700 kilometres (435 miles) of transmission lines, he said.
The government expects power production capacity to increase to 8,600 megawatts in a year from 7,000 megawatts currently, Fashola said. In comparison, South Africa, with a third of Nigeria's population, has an electricity-generating capacity of more than 40,000 megawatts.
Nigeria also plans to improve distribution capacity, currently at about 5,000 megawatts. Since the country is able to produce more electricity than it can distribute, some production capacity will remain idle until the government expands the network.
The government is also looking to partner with private companies to invest in mini-grid projects and generate an additional 3,000 megawatts of electricity over five years, Fashola said.
Fashola also revealed that a number of planned solar power projects have failed to secure funding and should be reassessed.
He added that the Nigerian Bulk Electricity Trading Plc (NBET) signed preliminary power-purchase agreements in 2016 with private companies for 14 solar projects meant to generate 1,125 megawatts of electricity, but there have been issues over payment-related guarantees.
According to him, these should be redesigned to sell electricity not only to the government via the national grid but to customers in remote areas directly.
"They should rethink their models and begin to look at estates and communities," he said.
The government is also working on regulations to license suppliers of electricity meters to stop some distribution companies from billing arbitrarily, Fashola said.
"We want to open the meter market because the core business of a distributor is not metering but the distribution of energy."