…159 power equipment containers still stranded at seaports – TCN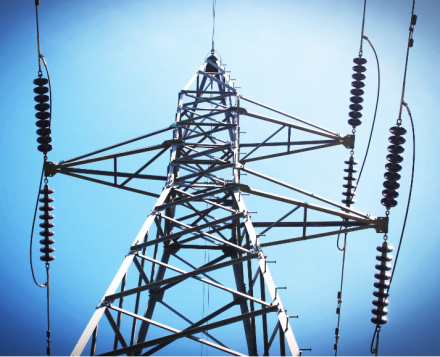 Oscarline Onwuemenyi
31 January 2017, Sweetcrude, Abuja – The Transmission Company of Nigeria has revealed that the national electricity grid shut down six times in less than 2 weeks from the statistics that was revealed.
According to the generation statistics of the Nigeria Electricity System Operator (NESO), an arm of the Transmission Company of Nigeria (TCN), the national grid collapsed six times between January 1 and January 8.
An analysis of the statistics, which was obtained by our correspondent in Abuja on Monday, showed that the country's power generation crashed from 3,667.5 megawatts on January 1, 2018, to 5.0MW on January 2, which was the first system collapse in the year.
The second grid collapse occurred on January 3, as power generation on that day was 51MW. This moved up to 2,660.1MW the following day.
But on January 5, the grid collapsed for the third time to 107MW.
Three other grid collapses were recorded on January 6, 7 and 8, as the country's power generation dropped to 173MW, 164.2MW and 72MW, respectively.
Findings showed that peak power generation during the eight-day period hovered between 3,707.2MW and 4,982.7MW, but these figures were not sustained as the grid kept collapsing.
It was observed that 2,596.2MW of electricity was generated on January 27, which was the most recent power generation figure released by the NESO on Monday afternoon.
The poor power generation on January 27 was due to gas constraint, which prevented the production of over 2,321.8MW of electricity.
Explaining the reasons for the grid collapses, the interim Chief Executive Officer, TCN, Alhaji Usman Gur Mohammed, at a recent event in Abuja, stated that there was a need for adequate investment in order to stabilise the grid.
He said, "There are certain things that need to be put in place for us to have grid stability and one of them is that we need to put in adequate investment. One of the key investments that we need to do quickly is that we need to build another line between Benin and Omotosho.
"When we do that, we think that we will be able to stabilise the grid, because 70 per cent of the instability we have is between Lagos and Benin. This, of course, is because we have so many generation stations located on that axis."
Meanwhile, the TCN has said that about 159 power equipment containers of various power equipment abandoned by contractors are still stranded at various seaports across the country.
The TCN boss, Alhaji Usman Gur Mohammed, who disclosed this during a Power Dialogue organised by Nextier Power, a ower consultancy firm, in Abuja.
He noted that the company in the last one year had been able to clear 550 power equipment containers out of a total of 759 that were abandoned by contractors at seaports for several years.
He noted that, "Most of the Original Equipment Manufacturers, OEM, abroad are interested in supplying equipment to Nigeria but they are not interested in participating in the implementation of projects inside Nigeria so they enter into contracts with some local people.
"Most of the time, the equipment are shipped to the ports but the local parties do not clear them. And that is why the TCN has the highest number of stranded containers in the ports."
Meanwhile, the daily briefing on the Nigerian Power Sector, released by the Advisory Power Team, from the Office of the Vice President, recorded a drop in power generation by 357 Megawatts, MW, to 3, 625mw.
According to the report, "On January 27 2018, average power sent out was 3,625MWh/hour (down by 357MWh/h from the previous day). Drop in generation was due to rising gas constraints
"2321.8MW was not generated due to unavailability of gas. 120.4MW was not generated due to unavailability of transmission infrastructure, while 526MW was not generated due to high frequency resulting from unavailability of distribution infrastructure.
"290MW was not generated due to unavailability of water. The power sector lost an estimated N1, 564,000,000 on January 27 2018 due to insufficient gas supply, distribution infrastructure, transmission infrastructure and water reserves."