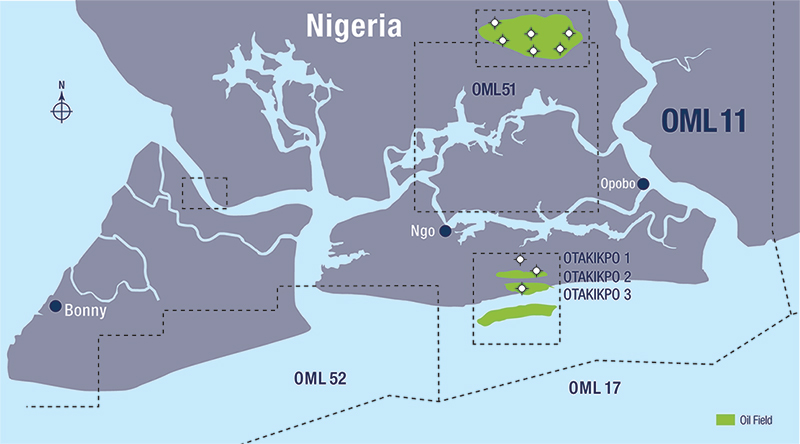 Mkpoikana Udoma
04 February 2018, Sweetcrude, Port Harcourt — An indigenous oil firm, RoboMicheal Limited, has debunked the allegations that the company was being used as a facade by the Shell Development Petroleum Company, SPDC, to return to Ogoniland for oil exploration activities.
Some groups in Ogoni recently alleged that Shell was trying to get back to Ogoniland to resume oil exploration using two oil firms, RoboMicheal Limited and Belemaoil Producing Limited, as fronts.
But the Chief Executive Officer of RoboMicheal Limited, Mrs. Arobo Ibrahim, in an exclusive interview with our correspondent, explained that the company has no relationship with Shell.
Ibrahim lamented that the Dutch multinational was even trying to frustrate the progress of her company by refusing to release handover documents of its 45 percent stake in OML 11 to NAPIMS, since July 2017.
The RoboMicheal boss disclosed that her company has tried on several occasions to seek an audience with the Managing Director of SPDC, Mr. Osagie Okunbor but to no avail.
She added that the company got operatorship license from Nigerian Petroleum Development Company, NPDC the oil exploration arm of NNPC, hence has no business with Shell.
According to her, "We have no relationship with Shell. RoboMicheal is an indigenous company and we got the operatorship for Ogoni oilfield OML 11 last year.
"We have no business with Shell; Shell does not even want us to start exploration, they are even fighting us. You can confirm with the Managing Director of Shell if they have communicated with us, we have tried to communicate with them but they don't want to communicate with us.
"I am not a stranger to the Niger Delta, I am a daughter of Anyama-Ogbia in Bayelsa State, I don't see why I should work with Shell after what they did to Oloibiri. Ogoni is even lucky they have oil to fall back on because Oloibiri is desolate, it has nothing left to fall back on."
RoboMichael also disclosed that the move to get every stakeholder on board for a smooth take-off was ongoing, adding that the company was likely going to resume operation in March.
On allegations that the company was sponsoring factions to cause crises in Ogoniland, Mrs. Ibrahim described the allegations as unnecessary.
"Why should we cause crises in Ogoni? The Federal Government has given us the operatorship to go into Ogoni, all we are trying to do is to familiarise and get everybody on board.
"The allegations are unnecessary, we are telling the people that they have suffered enough in the past 23 years and now is the time for them to benefit from their God-given resources.
"We have a cordial relationship with MOSOP, we wrote to them last year and they invited us to a meeting in November, we later had a town hall meeting in Bori with the traditional rulers.
"Once we are through with getting all the stakeholders on the same page, we will go in. We are looking at March. For now, we are still trying to get everyone on board, that is, the women, the youths, the traditional rulers, the opinion leaders and everybody," she said.