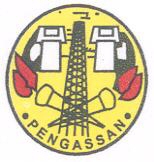 Mkpoikana Udoma
05 February 2018, Sweetcrude, Port Harcourt – The Petroleum and Natural Gas Senior Staff Association of Nigeria, PENGASSAN, has described as insensitive and a misplaced priority the plans by Federal Government to build a refinery at the border of Katsina State and the Republic of Niger.
PENGASSAN regretted that instead of fixing existing refineries in the country to operate optimally, the government was planning to build another refinery in Niger's border and laying pipelines from Niger to the refinery.
Speaking to SweetcrudeReports, the Chairman of PENGASSAN, Port Harcourt Zone, Mr. Azubuike M. Azubuike, who wondered what was Nigeria's interest in the Republic of Niger, lamented that the Federal Government had just recently also announced plans to construct a railway line from Nigeria to Niger.
Azubuike recall that the Kaduna Refining Company was last week shut down over lack of crude oil supply, yet the government was not looking into that.
He explained that the plans by the Federal Government was like exporting yams when Nigerians were already dying of hunger and starvation.
According to him, "I think the Federal Government's plan to build a refinery between Nigeria and Niger is the most unthinkable policy of this administration.
"What is Nigeria's interest in Niger? The other time we were talking about constructing a railway to Niger, now we are talking about refinery in Niger's border, whereas some Nigerian communities that would benefit if the refinery was to be built inside the country, are not even considered.
"Why are we going to build a refinery in Niger's border? I think that is insensitive on the part of this administration."
The Chairman of Port Harcourt Zone of PENGASSAN, which covers 11 states in the country, regretted that instead of sourcing and developing local expertise to fix the four existing refineries in the country, the Federal Government was collaborating to construct pipelines for Niger.
He continued: "This is a misplaced priority, our refineries are not working; this government is not talking about fixing them. As a union, we have been talking about public/private partnership for the refineries like what is obtainable in NLNG, but the government is not thinking of that.
"Everytime they talk about turn-around maintenance. Since we have always brought foreigners to turn-around our refineries yet it doesn't work, can't we then look at our local engineers? Can't we develop our local technology?
"Why do we have professors of engineering and first class engineering graduates? I think these people should be given a chance to look at our refineries, since foreign engineers over the years have not yielded our refineries positive results.
"This government is not looking at all these, rather they are more concerned about going to build a refinery in Niger Republic and laying pipelines. I think this is the most insensitive aspect of governance in this country."
He said the union would come out with a position on the issue soon.
"This is a national issue. in a couple of days, we are having a National Executive meeting of PENGASSAN and then we will come out with a position," he said.