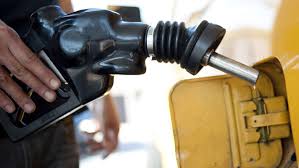 Oscarline Onwuemenyi
06 February 2018, Sweetcrude, Abuja – The Independent Petroleum Marketers Association of Nigeria (IPMAN) has stated that to permanently resolve the perennial fuel shortage experienced in the country, there is need for Nigerian National Petroleum Corporation (NNPC) to review the distribution chain of the petroleum products with a view to dealing directly with the independent marketers.
Chinedu Ukadike, Chief of Staff to the IPMAN faction President, Chief Obasi Lawson, who made the suggestion during a chat with energy reporters in Abuja, further advocated that the Pipelines and Product Marketing Company (PPMC), an NNPC subsidiary, should declare a state of emergency in their refineries.
Ukadike also decried the disturbing trend where Nigerians have to intermittently contend with scarcity of petroleum products, even as he urged the PPMC to concentrate on the original 21 depots built for distribution of petroleum products and ensure they are working in order to de-congest Lagos depots.
The Chief of Staff condemned the fact that pipelines feeding Enugu and Makurdi have been idle for over five years, saying high concentration of petrol in Lagos creates a lacuna in the distribution chain and encourages profiteering in the sector.
According to him, "The high concentration of petrol in Lagos where PPMC is using Private Depot Operators (PPOs) to distribute fuel to marketers is another problem.
"Profiteering sets in with this kind of distribution chain. Products are dumped in Depot and Petroleum Products Marketers Association (DAPPMA) depots, they will claim that they imported that product but the products were from PPMC."
He added that, "Marketers will go and buy the product at a very exorbitant price far from what government has approved thereby encouraging profiteering in business. Marketers will now take product from the DAPPMA depot through most of their agents who are called back buyers.
"And marketers would want to remain in business because most of our filling stations worth billions of naira of investment. By so doing, you find out that there is a chain in the distribution channel of PPMC.
"For the past seven years now there is no product in Makurdi and Enugu, so there is a surge of marketers from Makurdi, Enugu to Port Harcourt, over seven years now the pipelines are bad.
"PPMC should concentrate on their original depots that were built by government and make sure that they are functioning. Only the wear and tear of vehicles used to for feeding Suleja, Abuja from Lagos is enough to create scarcity because it takes five to six days for a vehicles to come from Apapa to Suleja with the bad condition of the roads" he stated.