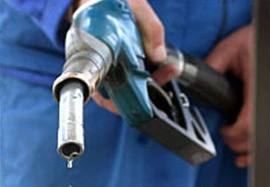 Princewill Demian
06 February 2018, Sweetcrude, Abuja – The opposition Peoples Democratic Party (PDP) has alleged that there is a massive corruption in the new fuel subsidy regime.
The federal government has denied paying subsidy.
But speaking at a meeting of its National Working Committee (NWC) and governors' forum in Asaba, Delta state, the party's National Chairman, Prince Uche Secondus, and Governor Ayo Fayose, chairman of PDP governors' forum, said the government of President Muhammadu Buhari had failed in the management of fuel subsidy.
Furthermore, in a statement released to the media at the end of the meeting, the party said the Federation account has not been getting the full proceeds from crude oil sales.
The PDP also said Nigeria governors' forum had no authority to grant release of one billion dollars from the excess crude account.
"We condemn in strong terms the massive corruption going on in the management of fuel subsidy regime which the federal government had declared non-existent while billions of naira are deducted monthly at Federation Accounts Allocation Committee (FAAC) meetings," the statement read.
It added that, "The PDP states and local governments are vehemently opposed to the unilateral withdrawal one billion dollars from the excess crude account by the federal government under any guise.
"We want to state unequivocally that neither the governors' forum nor the Federal Executive Council (FEC) has the power of appropriation of federation accounts, as such powers reside with the national and state assemblies."
Recall that the Finance minister, Mrs. Kemi Adeosun, at a recent briefing, had insisted that, "technically there is no fuel subsidy, but under-recovery".
According to her subsidy payment was different from the way the old subsidy scheme used to work where oil marketers were paid differentials from landing cost of petroleum and sales proceeds.
"Now, when there is talk of payment of subsidy, technically today, there is no subsidy but there is under recovery," she had said.
"The NNPC (Nigerian National Petroleum Corporation) are currently doing all the importing. They are importing at a higher price than they are selling which means they are losing money, which means effectively that loss is being borne by everybody and effectively it reflected in the federation account.
"So, there is no subsidy payment in the way the old subsidy scheme used to work where they were paying the oil marketers."