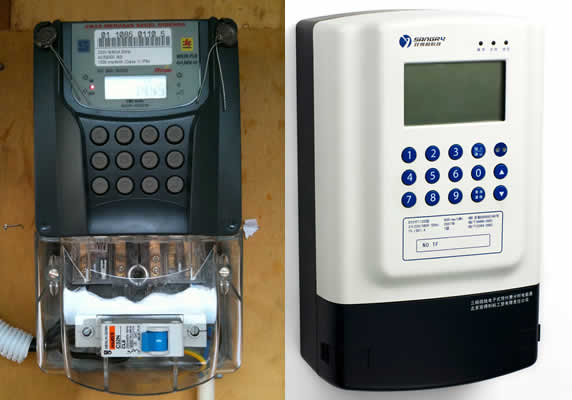 OpeOluwani Akintayo
07 February 2018, Sweetcrude, Lagos – A total of 3.4 million households have been metered by the electricity distribution companies or Discos nationwide.
According to the power sector report released on Tuesday by the National Bureau of Statistics, NBS, the 3.4 million metered households represents 46.1 percent of the total 7.48 million customers captured/registered on the Discos' networks.
A summary of the figure showed that Benin Disco had the highest percentage of customers metered with 69.49 percent recorded.
This was closely followed by Eko Disco with 60.73 percent and Ikeja Disco with 55.95 percent respectively.
Yola and Enugu Discos recorded the least percentage of customers metered with 23.61% and 27.72% respectively.
Breaking down the report NBS said that as at December 2017, Abuja Disco with a total of 862,696 customers already metered 450,041 households, representing 52.17 percent.
Benin Disco with a total of 771,226 customers metered 535,935, representing 69.49 percent.
Eko Disco with 442,201 customers as at December, already gave prepaid meters to 268,558 customers, representing 60.73 percent, while Enugu Disco with 809,829 customers on its list, gave meters to just 224,445, representing 27.72 percent.
Ibadan Disco with the largest data-based customers of 1,474,364 gave out 609,604 meters as at December – 41.35 percent coverage.
While Ikeja Discos with 835,736 customers already gave out 467,578 meters, a 55.95 percent coverage, Jos Disco has distributed 187,415 meters out of 384,691 customers- 48.72 percent.
As for Kaduna Disco, out of a total of 641,582 customers, it gave out meters to 238,901, representing 37.24 percent performance, while Kano Disco with 472,453 customers had distributed just 162,664 prepaid meters as at December.
Port-Harcourt Disco with 488,600 customers gave out 237,188 meters, representing 48.54 percent distribution.
Yola Disco, which is still under the federal government's administration, was the least performer. Out of 293,478 customers in its database, it gave out just 69,282 meters, representing just 23.61 percent coverage.
Total number of customers from all eleven Discos as at December was 7,476,856.
Out of the figure, 3,451,611 households were metered as at December 31, 2017, representing 46.16 percent.
In terms of energy generated and sent out as at Q4 2017, statistics showed that a total average of 94,627 megawatts per hour, MWh of energy was generated daily by power stations.
Daily energy generation attained a peak of 105,152 MWh on December 8, 2017.
Thermal stations generated 84,026 MWh while the hydro stations generated 21,126 MWh.
However, the lowest daily energy generation, which is 73,246, was attained on October 18, 2017 as thermal stations generated 55,941 MWh of this while the hydro stations generated the remaining 17,305 MWh.