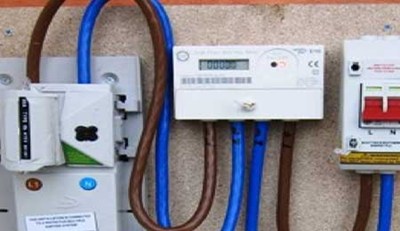 Prince Demian
17 February 2018, Sweetcrude, Abuja – The Nigerian Electricity Management Services Agency, NEMSA, says the National Meter Test Station, which foundation was recently laid in Enugu State will ensure proper standards and regulations in electricity metering.
The establishment of the new station is part of government's efforts to prevent substandard electricity meters, metering equipment and instruments.
One of NEMSA's core responsibility is the testing and confirmation of the functionality of meters proposed to be installed in the premises of consumers. The new test station would further assist the agency in carrying out this function effectively, especially with the recently proposed third party metering draft by the Nigerian Electricity Regulatory Commission, NERC.
The first phase of the project would gulp N223 million and would be ready in 18 months. On completion, the Enugu station will become the fourth after Lagos, Port-Harcourt and Kaduna.
At the foundation laying ceremony, Managing Director/Chief Executive Officer of NEMSA and the Chief Electrical Inspector of the Federation, Engr. Peter Ewesor, said the establishment of the National Test Station was a necessity to bring NEMSA's services closer to the people in the Southeast.
"The task of safety in the electricity industry is for all of us, and we must adhere to standards and regulations in everything that has to do with electricity, which is known to be a good servant but a bad master," Ewesor said.
According to him, it cannot be over-emphasised that inspection, testing and calibration and certification of Electricity Energy Meters and electrical installations and power systems play a very critical role in the interface between investors, utility companies and consumers.
He explained that the epoch-making event was significant, and represented a milestone in the realisation of Federal Government's infrastructural development plan aimed at providing safe, reliable and sustainable electricity to the citizens.
Ewesor noted that the foundation laying ceremony was not only timely, but also worthwhile.
In this article