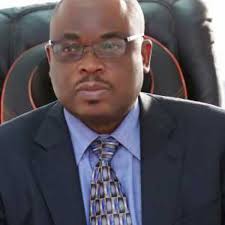 Oscarline Onwuemenyi
07 February 2018, Sweetcrude, Abuja – The Federal Capital Territory Administration (FCTA) has revealed that it had paid over N900 million to the Abuja Electricity Distribution Company (AEDC) for streetlight bills from January to December 2017.
The Coordinator for Abuja Metropolitan Management Council (AMMC), Mr. Umar Shuaibu, who disclosed this to reporters in Abuja, regretted that in spite of the huge cost of maintaining the streetlights, the city was still plagued by incessant power outage in many districts.
He said, "May I disclose that FCT Administration has released the sum of N914,741,886 million to the AEDC as payment for electricity bills.
"We are determined to sustain and to illuminate major streets of the nation's capital; the Council has engaged Abuja Electricity Distribution Company (AEDC) to jointly make a road map towards resolving the issue of incessant power shortage in the Federal Capital City."
Shuaibu expressed worries that the efforts of the Council has continued to be jeopardized by activities of some criminal elements who were always vandalizing public utilities, especially street lighting cables and other equipment, adding that the administration was working to ensure that all the leakages being exploited by the vandals were blocked.
On the issue of illegal dumping of refuse in some parts of the city, the AMMC boss also disclosed that the Council has engaged 27 cleaning contractors to manage 27 districts of the city, while bemoaning that indiscriminate dumping of refuse was still persisting in some parts of the city.