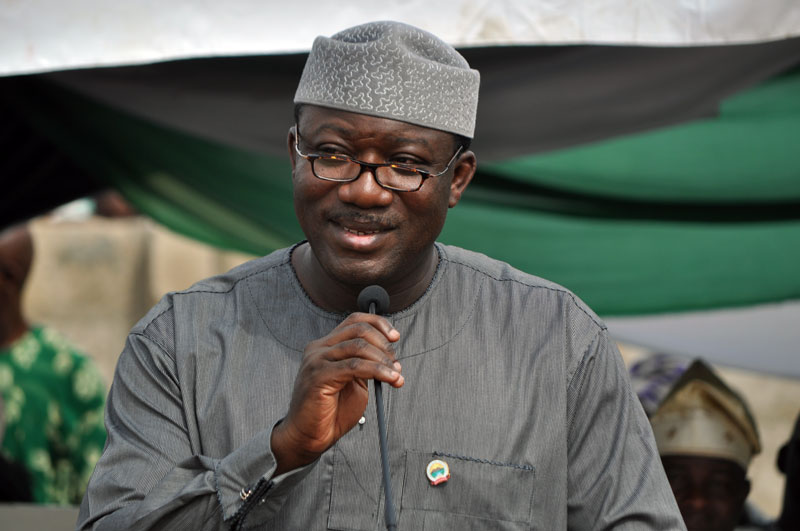 Princewill Demian
07 February 2018, Sweetcrude, Abuja – The Federal government has said its aspiration to build a world class minerals and mining ecosystem to target domestic and export market for minerals and ores would be achieved with the Mindiver Project, a World Bank Support project of the Ministry of Mines and Steel Development.
According to Minister of Mines and Steel Development, Dr. Kayode Fayemi, the project's phase one would seek to rebuild market confidence in the country's minerals and mining sector and win over domestic users of industrial minerals currently imported.
Fayemi said during this phase, Nigeria would also seek to expand use of its energy minerals and the phase would likely last about two to three years.
He stated that the phase two would focus on expanding Nigeria's domestic ore and mineral asset processing industry, which would last about five to 10 years. The third phase seeks to return to global ore and mineral markets at a market competitive price point and it expected to coincide with the next commodity upswing.
The minister added that it is critical that the sector creates two million jobs per annum to help absorb such manpower over the coming decade, as the sector had been positioned as an important part of the solution.
He said that the mining sector had been tasked to address perennial power deficit in Nigeria by leveraging it with the huge coal endowed in the country, for sustainable diversification and to achieve the government's target of 10,000MW of electricity by 2019.
Fayemi stated that the ministry had four themes emphasising on reforming the mining sector; these revolve around issues of transparency, accountability, participation and jurisdiction.
He said that mining sector was promising to be a major catalyst of development goals and consistent implementation of well thought-out reforms and strategic partnerships with key stakeholders for success and sustainability of the reforms.
Fayemi said: "In addressing the challenge of insufficient funding and lack of access to capital, the ministry secured the unprecedented approval for N30 billion from the mining sector component of the Natural Resources Development Fund from the government."
He said the Solid Minerals Development Fund is now spearheading the assembling of a 600 million dollars investment fund for the sector, working with entities such as the Nigerian Sovereign Investment Authority, the Nigeria Stock Exchange and others.