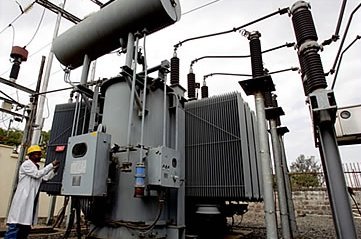 OpeOluwani Akintayo

08 February 2018, Sweetcrude, Lagos — The Newly released fourth-quarter power sector report by the Bureau of Statistics, NBS, has shown that the government-controlled Yola Electricity Distribution Company, Yola Disco, registered the least performance in terms of metering as at December 2017.
According to the released statistics, as at December, out of the eleven DisCos, Yola Disco metered 69,282 households out of a total of 293, 478 customers on its database, representing just 23.61 percent coverage.
Out of the eleven Discos sold to private investors as at 2013 during the privatisation of the power sector, just one, the Abuja DisCo, was fully funded and currently being run by foreign investors, while the remaining ten were bought by local investors.
However, Yola Disco was returned to the Federal Government by the core investor on record, Integrated Energy, about three years ago.
After a joint evaluation of the electricity assets as stipulated in the Bureau of Public Enterprises, BPE, and the Ministry of Power under the Goodluck Jonathan administration, a sum of $186 million was agreed to be refunded to Integrated Energy.
However, eventually, $87.8m was paid to the company as payoff on the premise that $186m was too high. The payoff included 20 percent of five years projected profit by the core investors.
Currently, the government is yet to find a new buyer for Yola Disco due to the Boko Haram insurgency which had resulted in insecurity in the northern part of Nigeria, putting the Disco under federal government's control.
NBS' fourth-quarter statistics showed that a total of 3.4 million households have been metered by all the Discos nationwide as at December.
The 3.4m metered households represent 46.1 percent of the total 7.48m customer captured/registered on the Discos' networks.
A summary of the figure showed that Benin Disco had the highest percentage of customer metered with 69.49 percent recorded.
This was closely followed by Eko Disco with 60.73 percent and Ikeja Disco with 55.95 percent respectively.
Yola and Enugu Discos recorded the lowest percentage of customers metered with 23.61% and 27.72% recorded respectively.
A breakdown of the statistics showed that as at December 2017, NBS said Abuja Disco with a total of 862, 696 already metered 450, 041 households(11, 043 three phase/248,836 single phase), representing 52.17 percent.
Benin Disco with a total of 771, 226 customers metered 535, 935(31,687 three phase/245,681 single phase), representing 69.49 percent.
Eko Disco with 442, 201 customers as at December, already gave prepaid meters to 268,558(64,745 three phase/88,562 single phase) customers, representing 60.73 percent, while Enugu Disco with 809, 829 customers on its list, gave meters to just 224, 445(15, 147 three phase, 101, 468 single phase), representing 27.72 percent.
Ibadan Disco with the largest data-based customers of 1, 474, 364 gave out 609, 604 meters (34,189 three phase, 194, 072 single phase) as at December- 41.35 percent coverage.
While Ikeja Discos with 835, 736 customers already gave out 467, 578 meters-55.95 percent coverage, Jos Disco has distributed 187, 415 (4,551 three phase/47,487 single phase) meters out of 384, 691 customers- 48.72 percent.
As for Kaduna Disco, out of a total of 641, 582 customers, it gave out meters to just 238, 901 (18, 453 three phase/97,337 single phase), representing 37.24 percent, while Kano Disco with 472, 453 customers had distributed just 162, 664 (23, 726 three phase, 38, 951 single phase) prepaid meters as at December.
Port-Harcourt Disco with 488, 600 customers gave out 237, 188 (22, 765 three phase/33, 418 single phase) meters, representing 48.54 percent distribution.
As for Yola with a customer database of 293, 478, 69, 282 (7, 654 three phase, 29, 675 single phase) meters were given out, representing 23.61 percent performance.
A total number of customers from all eleven Discos as at December was 7, 476, 856.
Out of 7, 476, 856, a total of 3, 451, 611 households were metered as at December 31, 2017, representing 46.16 percent.
However, something appears common with the breakdown of statistics on types of meters (three/single phase) provided by NBS.
SweetcrudeReports founds that the figures for three phase/single phase meters distributed by each DisCo does not tally with the total amount distributed by each of them during the year in review.
Several criticisms have poured in against the Discos performances in terms of metering since privatisation.
According to pundits, the Discos being run by private individuals have performed woefully, generating calls for the federal government to take over the power sector.
However, the newly released power sector metering statistics by NBS has shown otherwise.
It would be recalled that as at October last year, data obtained by SweetcrudeReports in a report
'Consultation Paper for a Regulation to End Estimated Billing in NESI' published by the Nigerian Electricity Regulatory Commission, NERC, showed that only 201, 756 meters were funded by the discos since privatisation, while the majority were funded by electricity consumers under the Credited Advance Payment for Metering Implementation, CAPMI.
In this article