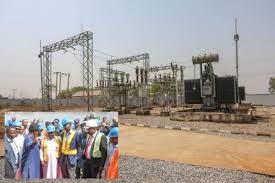 OpeOluwani Akintayo
09 February 2018, Sweetcrude, Lagos — The Niger Delta Power Holding Company, NDPHC, has commenced the construction of two injection sub-stations in Nassarawa state.
The power transformers, 2x 150, 330/132kV and 2x 60MVA, 132/33kV are situated in Akruba, Lafia.
This project is estimated to cost $18 million, funded by both the Federal, State and Local government and would supply both Lafia and its environs.
The substation is a 330KV power station would serve as a back-feed supply in the FCT in addition to the power sources from Gerogu and Shiroro plants.
The two 7.5 MVA (330/132) power transformers at the station will add 13MW of electricity to the existing supply to Lafia and surroundings, it will supply 15 units of 50KV distribution transformers.
Ugbo the project is being handled by a German company AK – AY Elektrik.
Project will be completed before 31 December, 2018.