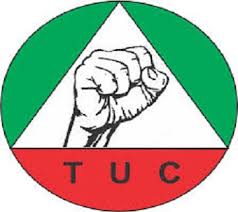 Oscarline Onwuemenyi
28 February 2018, Sweetcrude, Abuja – The Trade Union Congress (TUC) has vowed to mobilize Nigerians to resist the proposed increase in electricity tariff as canvassed by the Minister of Power, Works and Housing, Mr. Babatunde Fashola, saying it was not the solution to the energy crisis in the country.
The labour union made the call in a communiqué issued at the end of its NEC meeting, in Abuja, and signed by its President, Comrade Bobboi Bala Kaigama and Secretary General, Comrade Musa Lawal Ozigi, wherein it noted that several billions of naira have been spent in the sector without considerable improvement in power supply nationwide, adding that calls for tariff hike would be resisted.
"TUC recalls with dismay that several billions of naira have been expended in the sector to no avail. The call for tariff hike cannot be a solution and it shall be resisted," the communique stated.
The proposed increase in electricity tariff has been a lingering issue in the power sector. Several calls have been made by stakeholders for the imminent increase in electricity tariff.
Similarly, on the other hand, several groups have warned against the proposed increase in tariff, stating categorically that they would stage mass protest against any increase in tariff.
Meanwhile, the National Executive Council of the TUC also called on the Federal Government to declare a national emergency in the country's power sector.
The Congress also noted that no nation can develop without power.
Nigeria's power sector was privatized in November 2013 in order to enhance the supply of electricity across the country, but residents believe that the industry has not improved since it was handed over to private investors, despite the billions of naira spent on it.
TUC said, "The NEC-in-Session calls on the Federal Government to declare an emergency in the power sector as no nation can develop without power."