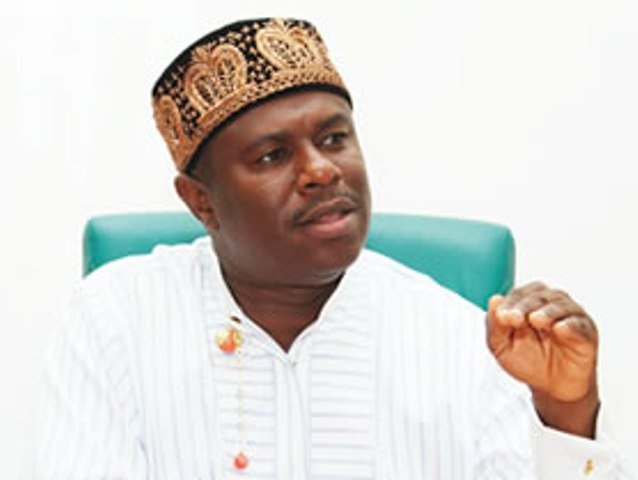 Vincent Toritseju

28 February 2018, Sweetcrude, Lagos — The Nigerian Maritime Administration and Safety Agency, yesterday said it is targeting a 5 percent projected increase in demand for maritime services in Nigeria just as it unveiled its 2018 maritime industry forecast.
This is the first time in the history of the industry that NIMASA is coming out with a forecast to reposition the sector.
Disclosing this at an unveiling ceremony in Lagos, NIMASA's Director General, Dr. Dakuku Peterside said that the forecast is meant to make the industry competitive in the industry with a view to also making them (industry players) reap optimal benefits from the industry.
According to Peterside, five bills currently undergoing legislative process and targeted to bridge the Hugh gap of skilled manpower, increase research in aquaculture, the anti-piracy bill Inland fisheries amendment bill 2017, the establishment of the Nigerian Marine Development Bank and Cabotage Act amendment bill are being mauled at the National Assembly to boost the growth of the industry.
The forecast according to Peterside will also focus on emerging opportunities and challenges in the maritime industry.
He explained that two sets of dynamics will drive the maritime outlook namely growth in global output and trade development in the global oil market as well as international maritime regulatory conditions.
He said "You have seen the future of the maritime industry unveiled to all interested parties and what we have done today is a landmark in itself because it has never been done before.
"We have given our industry stakeholders and investors a head start and they can plan for the near future.
"What we have shared with them are emerging scenarios both from optimistic and pessimistic perspectives, this is where the industry is headed and these are likely opportunities that will emerge and the likely challenges they may encounter.
"And if all these are considered, they are able to make an investment decision that will pay off at the end of the day.
"It is obvious that the demand for ocean-going vessels will remain on the increase as well as off-shore support vessels and this will also lead to the demand for seafarers.
"In terms of dry cargo, we have also identified that non-oil cargo will be on the increase in the years ahead and what this means is that more shipping services will be required as more vessels will call at our ports.
"We also looked at the issue of financing, if the industry is on the upward move, we will need a lot more money than we currently need.
Similarly, the Minister of Transport, Mr. Rotimi Amaechi said that the government as Regulator of the Maritime sector is committed to partnering with industry stakeholders to ensure economic growth and competitiveness of Nigeria's Maritime Domain.
Amaechi also said that the Maritime Sector is highly susceptible to technological dynamics and changes which require huge funding and investment for achieving effectiveness and efficiency.