…Company postpones release of 2017 financial result till May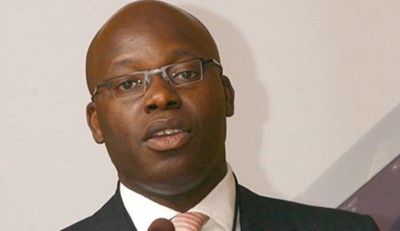 OpeOluwani Akintayo
07 March 2018, Sweetcrude, Lagos – The Financial Reporting Council of Nigeria, FRCN, will undertake a more detailed review of Oando's audited financial statements.
Oando disclosed this in a statement by Oando's Chief Compliance Officer and Company Secretary, Ayotola Jagun and Head, Corporate Communications, Alero Balogun,
The company said the audit by FRCN is part of its statutory review due to the issues raised by the recent investigation of the company by the Securities and Exchange Commission, SEC.
Last year, two of Oando's shareholders, one of who is Alhaji Dahiru Mangal, had alleged sharp practices by management of the company, especially its chairman, Wale Tinubu.
According to the statement by Oando, there will be a delay in the release of the company's 2017 financial results due to the FRCN audit.
"We envisage that the FRCN's review might take longer than originally anticipated. Therefore, the Company may not be able to file the accounts until the second week in May, the exact date of filing will be dependent on the turnaround time at the FRCN.
"Oando Plc apologizes for any inconvenience caused and will update the market in due course," the company said.
The Emir of Kano, Muhammadu Sanusi II, had in January waded into the crisis, causing Oando to release a statement officially declaring Alhaji Mangal as a "substantial shareholder" in the company after a long battle.
The peace accord was said to have been mediated and concluded by Sanusi on January 7, 2018.