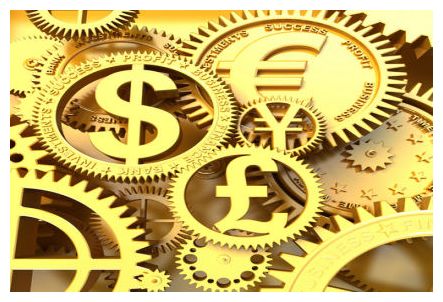 09 March 2018, Sweetcrude, Lagos — The local and international financial market products and services update.
NIGERIA: The bulls, yesterday, upstaged the bears on the trading floor of the Nigerian Stock Exchange (NSE) as most blue-chip stocks recorded price appreciation, causing market capitalisation to rise by N50 billion.
Specifically, at the close of transactions yesterday, the market capitalisation of listed equities rose by N50 billion or 0.3% from N15.430 trillion recorded on Wednesday to N15,480 trillion.
Also, the all-share index, which measures the performance of, quoted companies increased by 137.85 points from 42,952.70 to 43,090.55.
Analysts opined that market repositioning would continue, while profit taking is expected to reduce on the strength of expected payouts and earnings.
FX: Despite seeing FX demand on the back of dividend remittances, resistance level in the I&E remains at $/N 362. Turnover so far this week has been weak, $539.91m compared to $843.49m at the same period the previous week. We expect to see a jump in today's if the CB announces any OMO.
FIXED INCOME: Yesterday, tone in bonds turned positive, closing broadly 5bp tighter. In the bill market, there was some selling activity from accounts looking to fund for the OMO auction.
Contrary to the trend at the OMO, CBN sold only the N150b offered vs N187bn subscription on 22 Nov 2018 bill.
Liquidity in the money market has always weighed in more at the OMOs and the offer amount largely ignored. Street will be on the lookout to see if this development continues subsequently.
U.S: U.S. President Donald Trump hailed "great progress" in talks with North Korea after agreeing to meet Kim Jong Un in what would be an unprecedented summit.
"Kim Jong Un talked about denuclearization with the South Korean Representatives, not just a freeze," Trump said on Twitter late Thursday in Washington. "Also, no missile testing by North Korea during this period of time. Great progress being made but sanctions will remain until an agreement is reached. Meeting being planned!"
White House spokeswoman Sarah Huckabee Sanders said earlier the meeting would occur at "a place and time to be determined." The announcement was first made by South Korean National Security Council chief Chung Eui-yong, who told reporters in Washington that Kim was eager to meet Trump and that the meeting would take place by May.
GERMANY: German industrial production slipped for a second month in January in a sign that growth momentum in Europe's largest economy was losing some of its luster at the start of the year.
Factory output declined 0.1% from December, when it fell a revised 0.5%, the Economy Ministry said on Friday. The reading, which is typically volatile, compares with a median estimate for a 0.6% gain in a Bloomberg survey.

COMMODITIES: Oil headed for a second weekly decline on lingering concerns U.S. shale output will worsen a global glut and as investors weighed President Donald Trump's decision on trade tariffs.
Futures in New York were on course for a 1.7% drop this week following a government report showing American production hit a fresh record and crude inventories grew. After a week of ramping up rhetoric over trade, Trump signed tariffs on steel and aluminum imports that were more lenient than initially expected.
Macro Economic Indicators
Inflation rate (Y-o-Y) for January 2017           15.13%
Monetary Policy Rate current                          14.00%
FX Reserves (Moving Avg Bn $) as at March 06, 2018,      43,285
Money Market Highlights
NIBOR (%)
O/N                       10.2000
30 Day                  15.8450
90 Day                  16.7859
180 Day                18.4351
LIBOR (%)
USD 1 Month       1.70170
USD 2 Months     1.83064
USD 3 Months     2.01719
USD 6 Months     2.22375
USD 12 Months   1.72400
Benchmark Yields
Tenor      Maturity      Yield (%)
91d          07-Jun-18      14.69
182d        06-Sep-18      15.34
364d        14-Feb-19      15.77
2y            13-Feb-20      13.66
3y            15-Jul-21       13.86
5y            27-Jan-22      13.74

Indicative Currency Exchange Rates
Bid       Offer
USDNGN (I&E)    359.00      360.00
EURUSD               1.2209      1.2411
GBPUSD               1.3726      1.3928
USDJPY                106.71      106.74
GBPEUR               1.1130      1.1334
USDZAR               11.7979    12.0012
EURNGN              442.16      443.53
GBPNGN              496.71      498.11
In this article