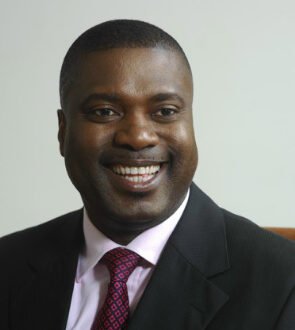 Mkpoikana Udoma

09 March 2018, Sweetcrude, Port Harcourt — The Managing Director of the Niger Delta Development Commission, NDDC, Mr. Nsima Ekere, has urged stakeholders to sensitize youths in the region on the dangers of militancy and other social vices.
Ekere, who spoke when leaders of the Port Harcourt Club 1928 paid him a courtesy visit at the NDDC headquarters in Port Harcourt, stressed the need for peace and security to attract investments to the region.
He charged members of the Club, whom he described as strong opinion leaders, to join in the effort to sanitize the Niger Delta, lamenting that most of the businesses that used to operatrelocatedHarcourt have closed or relocated.
The NDDC Chief Executive Officer explained that that investors need maximum security, and charged the leaders of Port Harcourt Club to advise the youths of the region and make them understand that security would allow more businesses to operate from the region and thus create more jobs for them.
Ekere who regretted that Nigeria's biggest refinery was being built in Lagos by a private investor, said; "Millions of dollars will be used to construct pipelines to take the crude from the Niger Delta to Lagos.
"You can imagine the number of jobs that will be created if that facility were to be built in the Niger Delta. Imagine the multiplier effect in the economy."
The NDDC boss also disclosed that the Commission was now concentrating on big ticket projects that would lead to economic integration of the region, noting that it made sense to focus on doing things that would change the economy of the Niger Delta by providing sustainable and meaningful infrastructure.
He also said that the NDDC had decided to re-order its governance protocol, adding that the Commission was now ran as an international best practice organization.
"So, we have decided to strengthen the governance system of NDDC. We re-dedicated ourselves to doing what is right and proper at all times, due process are now followed in awarding contracts."
Earlier, the Chairman of the Port Harcourt Club 1928, Dr. Diamond Tobin-West, commended the NDDC for rendering numerous forms of assistance to the club, especially in the area of sponsoring sporting competitions.
Tobin-West said that the Port Harcourt Club had never had it so good in its relationship with the Commission, and appealed for more assistance as it prepares to celebrate the 90th anniversary of the club this year.