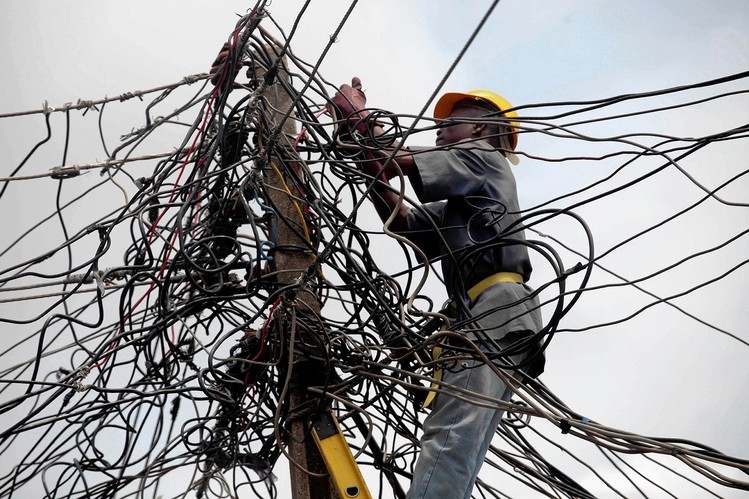 Oscarline Onwuemenyi
10 March 2018, Sweetcrude, Abuja – The Transmission Company of Nigeria (TCN) has alleged that the inability of the Electricity Distribution Companies (Discos) in upgrading their distribution facilities has limited supply to the homes and offices of consumers.
TCN also affirmed that it is currently working to improve the quality and quantity of electricity available to end users.
This was contained in a statement released by TCN's General Manager, Mrs. Ndidi Mbah, in Abuja. She also noted that TCN knows its operational shortfalls locations within its network and works are on-going to rectify them, but that at the moment, the Discos were not taking as much electricity as they should.
It, however, added that until the deficiencies in the distribution networks are fixed by the Discos, Nigerians may not fully enjoy the benefits of the ongoing expansion of its transmission network.
The statement noted that "Although the Nigeria electricity industry is still facing a liquidity problem, the only way that TCN's rehabilitation and expansion programme can give maximum benefit to the nation is if a commensurate investment is done on the various distribution networks nationwide.
"Presently, inadequacies in the distribution networks are limiting the amount of power delivered to end-users on daily basis. This problem is pronounced anytime there is heavy rainfall. This calls for significant investments in the distribution network."
It added that "The incident of Thursday 22nd at Lokoja substation was caused by the weak distribution network that dropped significant load due to heavy rainfall which caused high voltage that shattered lighting arrestor that punctured the cooling fan of the 150MVA transformer and more than 10 drums of transformer oil gushed out.
"TCN is aware of locations in its network where improvement is still required and assured that they are being addressed through various installations. It is equally looking forward to working in harmony with other sector players to ensure Nigerians derive maximum benefit from these investments in its network".