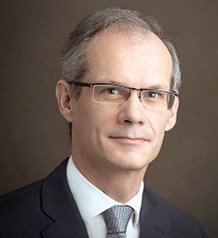 Ike Amos
11 March 2018, Sweetcrude, Abuja — Managing Director/Chief Executive Officer of Total Exploration and Production Nigeria Limited, Mr. Nicolas Terraz, has emphasized the need for oil companies to focus on cutting their operational costs, stating that this is crucial to their survival especially with the volatility in the global petroleum industry.
Speaking at an energy forum in Abuja, Terraz noted that Total was already working on drastically reducing its costs, noting, however, that cost reduction does not entail staff lay off.
According to him, the future is not just about cost reduction but about having a cost culture to remain cost-efficient.
He said, "Cost efficiency is about renegotiating our cost with contractors. It does not mean we want to squeeze the contractors but rather that we want to pay the right price for goods and services. There is no reason why oil companies should pay a different price from other sectors for the same goods or services.
"Cost efficiency is also about reducing unnecessary waste or processes – this saves time and money. We need to focus on doing just what we need to do. In all of this cost reduction, Total did not lose its staff and they are our greatest assets. This is because we believe that the downturn is a cycle and things will improve again.
"We spent a lot of time cutting cost. Now we spend the same amount of time maintaining a cost-efficient culture."
He argued that oil firms should focus on working collaboratively and in a lean manner with an emphasis on operational efficiency.
He said, "We must always optimise barrels to lower cost per barrel. When you reduce cost, it means less expenditure, fewer projects.
"We can do more in terms of sharing amongst operators, that is, more synergies. But that also means you have to give up some of your autonomy. Maintaining investment capacity is important for the industry. With the downturn, we had many companies not investing but it is not the case for Total."
Terraz further stated that the company is not yet finished with the Egina project, stating that the company is striving to ensure that it delivers first oil from the project before the end of 2018.
He said, "We are not finished with Egina. We still have lots of work to do in Lagos. We have some modules to conclude, some integrations to be done; then we have to bring the Floating Production Storage and Offloading (FPSO) vessel to the field; do the connection, start production.
"All these we intend to do before the end of the year. I can tell you, 2018 for us is a very busy year. My first objective today is to deliver first oil from Egina by the end of 2018."
The Total boss also noted that the company is moving ahead with the 32,000 barrels per day Ikike project, noting that the company was currently working with the Nigerian National Petroleum Corporation (NNPC) and the Nigerian Content Development Monitoring Board (NCDMB) to ensure that it takes the Final Investment Decision, FID, before the end of the year.